2023 Youth Summer Tennis Camps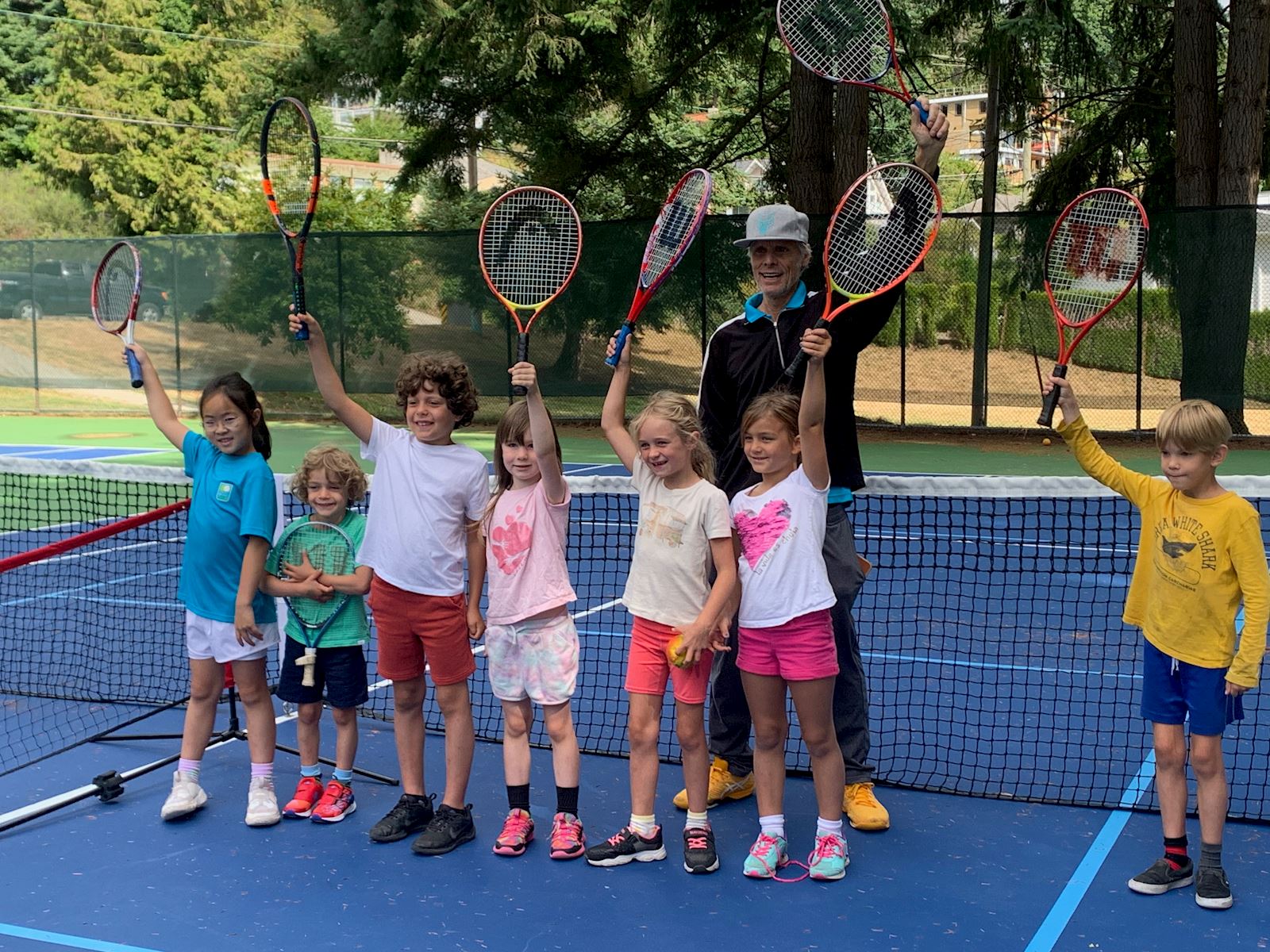 Youth Summer Tennis Camps were held during July & August , indoors at the Club and outdoors at the Dougall Park courts in Gibsons.
There was a good turn out and kids enjoyed their tennis indoors or in the sunshine, apart that is from the two days of rain in Gibsons when we had to cancel those days and provide refunds.
Based on the success of these camps and the new simple online booking system, we plan to hold more camps in Fall 2023, Spring 2023 and Summer 2024 so get ready and book early to avoid missing out.
The camps were led by Jacques Joyal, our Club Coach, and by his assistant coach Petra Hartman. The groups were organized into ages 6-8 years and 9-11 years. We want to encourage more youth to play or start to play tennis. In 2024 we hope more teens will come forward to join camps specifically for their age group.
2023 FALL YOUTH COACHING PROGRAM - These are bookable online. See Tennis Lessons section of this website to book. We supply all tennis equipment. Participants just need to have separate, clean indoor tennis or running shoes.
Starting Sept/October 2023 these coaching programs are organized by age and ability ie beginners, improvers, intermediates, so everyone gets the best out of their program.
We try to reach as many school age children as possible as they really do benefit hugely from these sessions and their confidence grows enormously.
As a Community Club it's important we offer our SunCoast youth the opportunity to discover the game of tennis or improve their skills – they're the future!