2023 Youth SUMMER Tennis Camps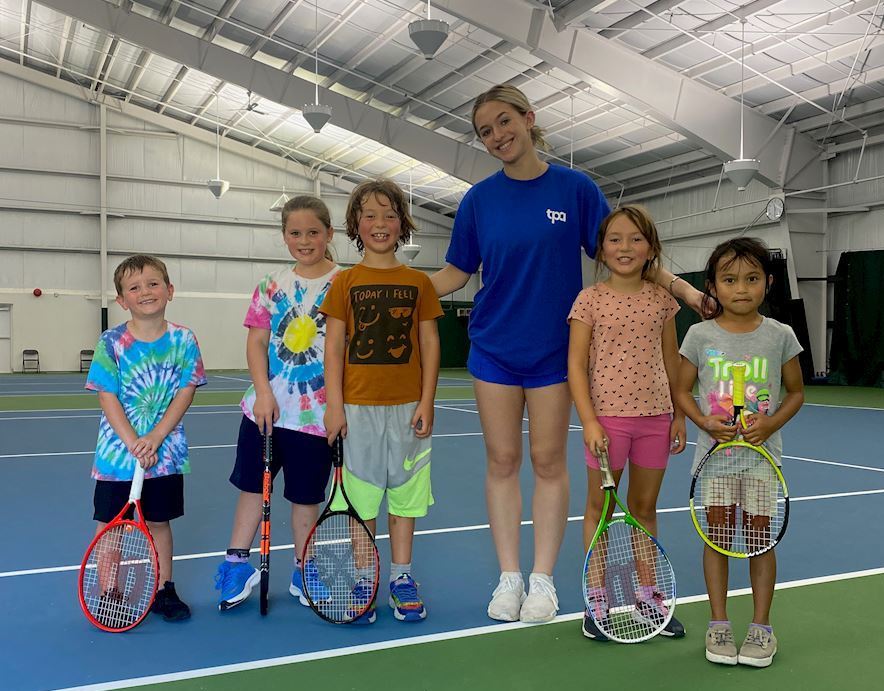 Summer 2023: Youth Tennis Camps - WILL BE HELD IN TWO LOCATIONS - REGISTRATION IS OPEN NOW
CAMP COST IS $210 inc GST per person per week
SECHELT (INDOORS AT SRC) - July 10-14th and August 7-11th - 3 AGE GROUPS: 6-8years, 9-11 years, Teens
GIBSONS (OUTDOORS AT DOUGALL PARK) - July 24-28th and August 21-25th - 3 AGE GROUPS: 6-8years, 9-11 years, Teens
Click on this link for online registration form, session times by age group and Camp payment options
https://clubspark.ca/suncoastracquetclub/coaching
We usually organize these camps by age and by ability ie beginners, improvers, intermediates.
We try to reach as many school age children as possible each summer, ahead of their summer break as they really do benefit hugely from these sessions and their confidence grows enormously.
As a Community Club it's important we offer our SunCoast youth the opportunity to discover the game of tennis or improve their skills – they're the future!