The Brudermann Cup 2022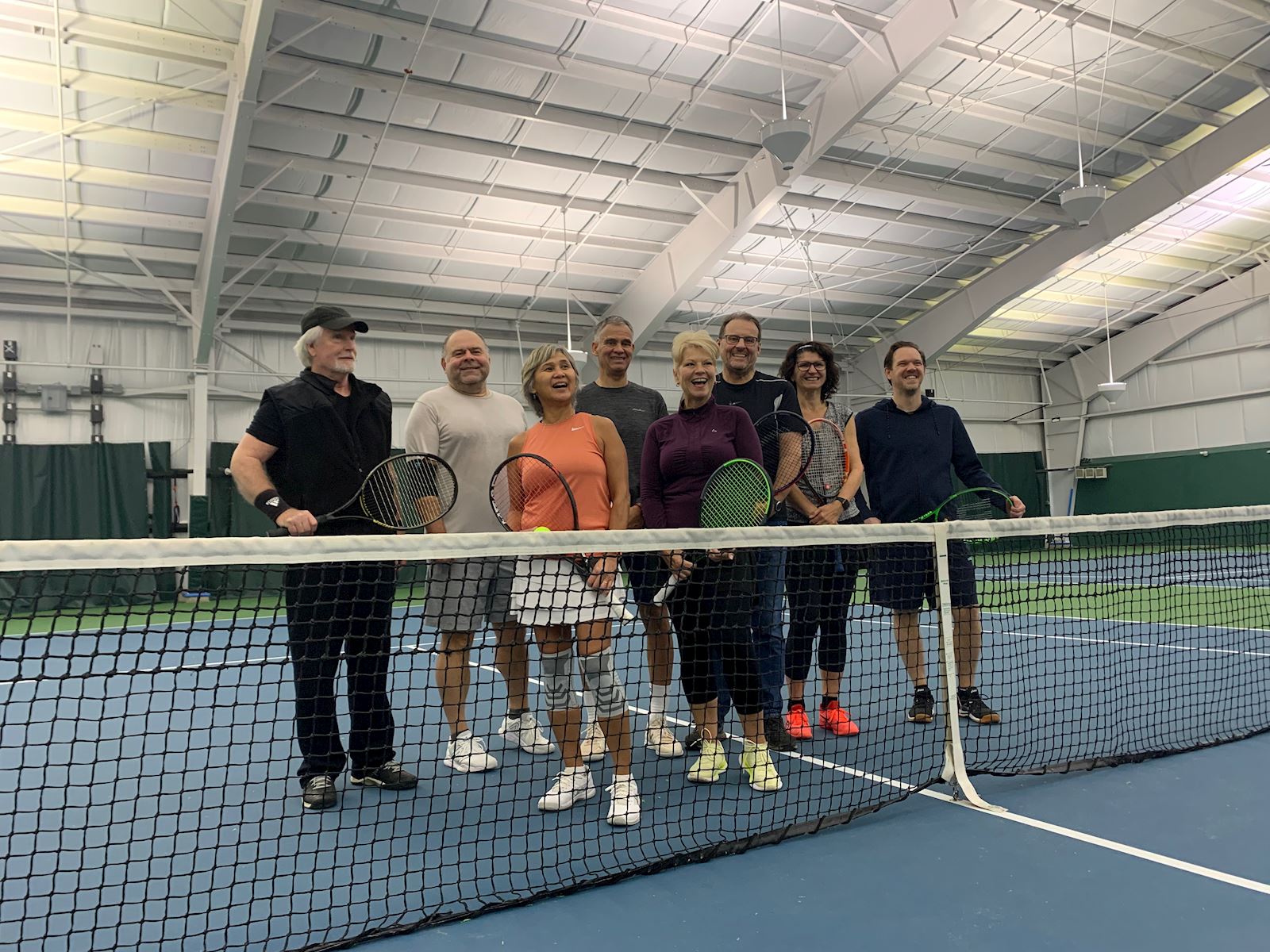 ***ANNOUNCEMENT*** TICKETS NOW AVAILABLE FOR THE FIRST SRC FUNDRAISING EVENT OF 2023
A FUN PUB NIGHT WITH FOOD, MUSIC, DRAWS, A SILENT AUCTION AND AN OUTDOOR BOCCE TOURNEY - SATURDAY MAY 13TH FROM 6PM AT THE BLUE OCEAN GOLF & COUNTRY CLUB
BUY YOUR TICKETS NOW - AT THE CLUB OR BY E-TRANSFER AT: [email protected]
COME ALONG TO SUPPORT THE CLUB - IT WILL BE A GREAT EVENING FOR YOU, YOUR FAMILY AND FRIENDS... ALL WELCOME!
Saturday April 1st, 2023 ... IT'S THE JURA MIXED DOUBLES CUP 2023 - COME AND WATCH. 8 DOUBLES TEAMS ARE COMPETING FOR THIS YEARS CUP....AND THERE'S A BBQ TO JOIN IN.
Sunday November 13, 2022
The Brudermann Cup, is named after Friedl Brudermann who enabled the new Club facility to be built, and to whom the Club is grateful.
Our members went toe to toe in this fun Mixed Doubles Tournament. Thanks to Marian, Scott and Madi Shoemaker who organized the tennis and the BBQ and who got us off to a great start early morning.
It was competitive and hard fought. Sixteen players started out and those with the highest personal game scores progressed to the semi finals and onto the Final. Huge thanks to Friedl Brudermann for sponsoring this Cup, but sorry he was ill and couldn't join on the day. Many thanks to Donna Brudermann who presented the trophy and a bottle of wine each to the winners.
Semi finalists were: Trevor Broatch & Marian Shoemaker, Christina Schellenberg & Eugene Fehr, Keith Barker & Cielo Lyle-Shortt and Dave Surette & Rainer Koehler.
Runners Up: Christina Schellenberg & Eugene Fehr.
Congratulations to the worthy winners! Dave Surette & Rainer Koehler
Here's a snap of the 8 finalists from this year's Brudermann Cup. See Newsletter for more photos from this Event.