Uros Budimac USTF Accredited Pro Coach at SRC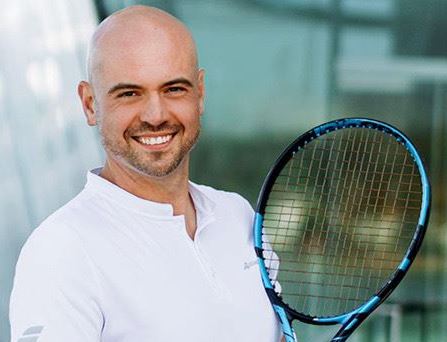 Uros Budimac is a USTF accredited professional coach based in West Vancouver. He also runs Skills & Drills Clinics at Suncoast Racquet Club in BC, Canada.
Following on from his successful book tour for his Women's Doubles Skills & Drills Clinics, Uros is holding more clinics for the Wall/Winter 2022 program on these dates:
Sunday Sept 11th 2022 - Net Play
Sunday Oct 23rd - Serve & Return
Sunday Nov 6th - Building & Attacking with groundstrokes
Sunday Dec 11th - Attacking & Net Play
These sessions will be 3.00 hours long from 0900– 1200 and from 1300 - 4pm. Each session will be $135 per person and to keep things simple are payable on the day with cash. If you're interested, please get in touch with the Chair, Tamara, as there a just a few places left.
We'd like to fill the Clinics if possible, as this provides a much-needed funding stream for the Club.