Latest news, events and notices from SRC
***REGISTRATION IS NOW OPEN FOR YOUTH & ADULT COACHING***
1. SPRING BREAK 2023 - YOUTH TENNIS CAMP - DAILY CAMP MARCH 13-17TH 2023 - see Youth Tennis section
2. SPRING 2023 - YOUTH COACHING PROGRAM - STARTS APRIL 3RD 2023 - see Youth Tennis section
3. ADULT SUNDAY SKILLS CLINICS WITH UROS BUDIMAC - There are still places for these brilliant inspirational 3-hour sessions with Uros. See Adult Coaching section on website for dates and times.
4. ADULT SKILLS CLINICS WITH JACQUES - Program of 1.5 hour sessions starts February 14th, 2023 - see Adult Coaching section.
SINGLES DROP-IN on Wednesdays from 6.30-8pm. Men and women welcome.
MIX & MINGLE SOCIAL TENNIS EVERY FRIDAY: Join in any time from 5pm so come along when you can. Bring some snacks and a drink and enjoy meeting lots of others in a fun evening of fast-paced social tennis.
LAST FRIDAY OF EACH MONTH is Open Evening for the Suncoast community to try out the facility and hopefully join the Club as members.
*** IMPORTANT NOTICE *** HEALTH & SAFETY: We are providing hand sanitizer at the Club during the next few weeks and would ask you to sanitize on arrival to prevent the spread of influenza this winter. Thank you.
The Suncoast Racquet Club is the only indoor tennis facility on the Sunshine Coast in BC, Canada!
The Club is a non-profit organization, managed and operated by its members who financed and built this great facility, along with the support of the District of Sechelt, BC.
Thanks to our members' help and their 'volunteer hours', we're able to ensure the smooth operation of the club. As a Community Tennis center we're open for non-members too, so stay tuned for Open dates available to the entire Sunshine Coast tennis community. We are all about tennis! We play all year round! New members are very welcome!
Our Club is a Silver Member of Tennis BC - the official organizing body of tennis in BC whose main goal is to inspire and enable the growth of tennis throughout the province of British Columbia, Canada together with Tennis Canada.
Please like and follow the SunCoast Racquet Club on Facebook and stay tuned for updates about upcoming tournaments and events!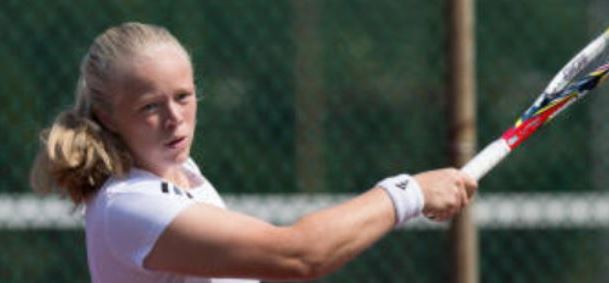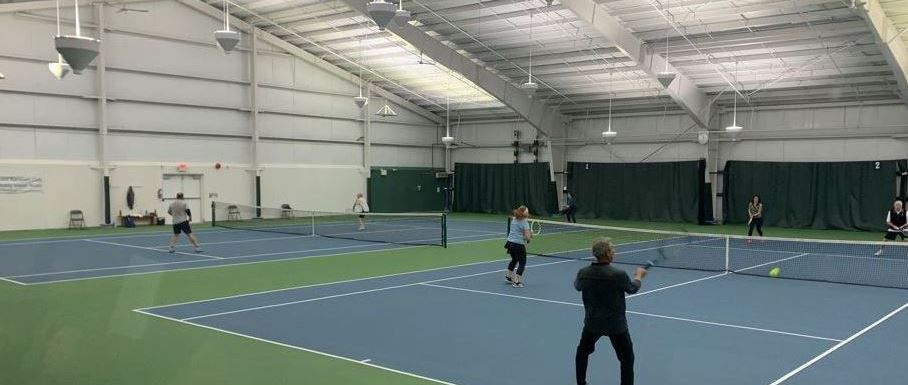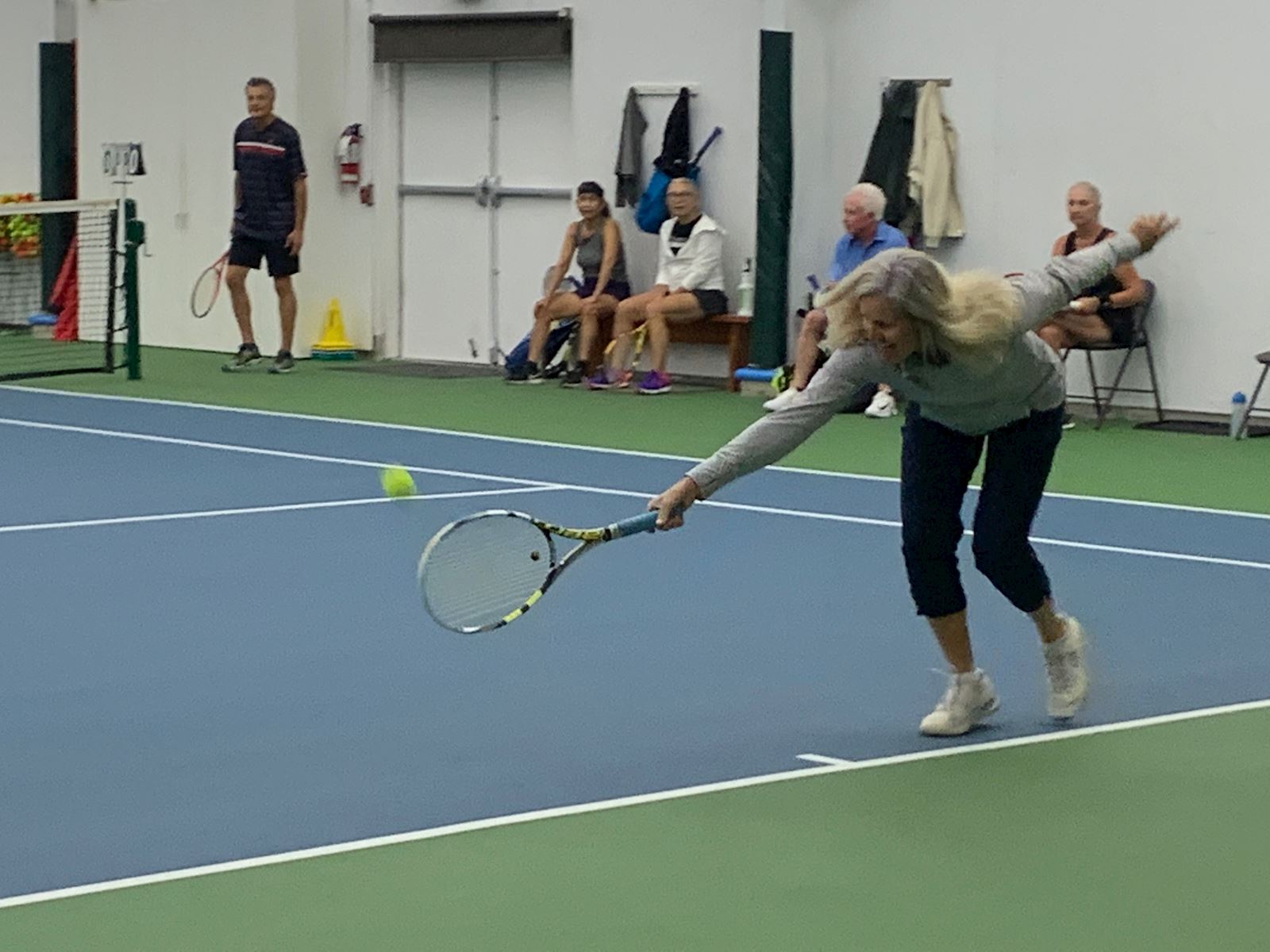 What's on
There are Drop-In sessions, Open Play sessions, a variety of annual competitive Tournaments to test your skills (some for members only, others open to guests and non-members), plus social events offering LiveBall, Dingles, casual play, 'Tennis with a slice - Pizza nights' and our annual fundraising Pub Night.
Our certified coach Jacques Joyal provides lessons for adults at all levels and juniors of all ages. Plus we have a visiting Level 3 Pro Coach - Uros Budimac - from Vancouver who runs Skills Clinics at our Club.
SRC is proud to support a youth tennis program and a Youth Fund for young talent – see our Youth Fund page.
In addition, the Paul Meyer Youth Tennis Endowment Fund is managed by the Suncoast Racquet Club and provides an annual scholarship for young tennis players to support their development and entry into competition. Priority is given to youth who show potential but are unable to afford lessons. If you are interested to donate to this Fund or find out how it can benefit someone you know, please contact the Chair.
The Fund was set up in December 2021 by June and Ralph Meyer in memory of their son, Paul. Paul and his parents were keen tennis players and supporters of the Club. As an architect, Ralph was instrumental in designing our Club facility so this Fund is a fitting legacy.
Health & Safety:
The Club operates in alignment with BC Public Health Orders and is now open to non-vaccinated players. The Board recognizes that this is a challenging time, but also wants to provide the greatest level of safety for members.
Members may bring guests in accordance with our Guest player rules, but Host members are then fully responsible for them and they will also need to sign waivers prior to play.
No spectators are permitted on the courts. Our lounge area is designed to allow parents, guardians, friends and families to watch safely. Masks in the lounge are optional at this time.
Please continue to be safe and respectful. Thank you for your understanding and compliance.
---
How to find us
6000 Lighthouse Ave Sechelt British Columbia V0N3A5