Coaching
Youth Summer Tennis Camps - July 25-29th, 2022
Thu, 01 Sep 2022 00:00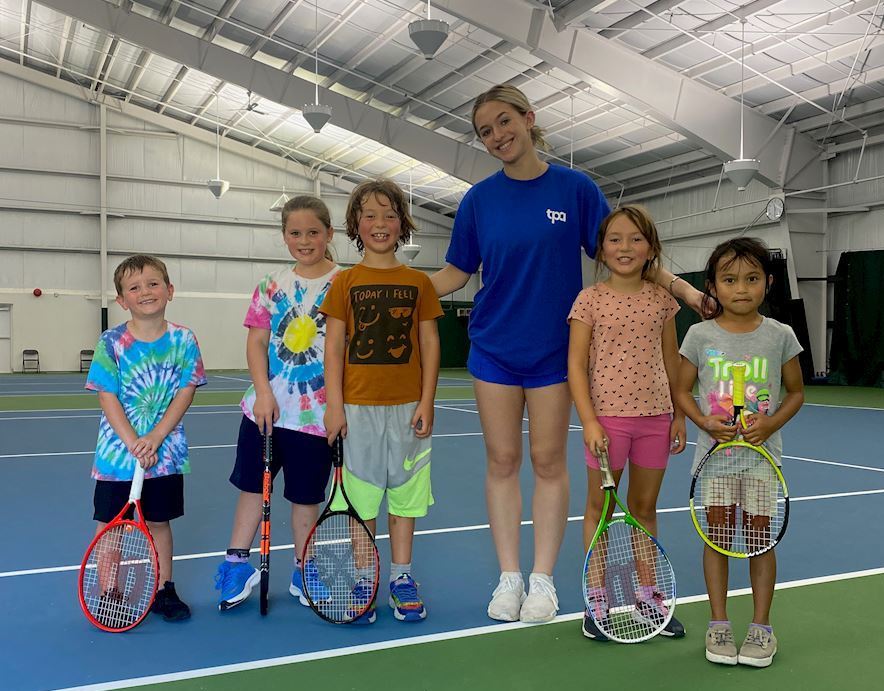 Jacques has been busy with our youth camps, developing the various age groups from essential coordination and ball control for the very young ones to rally, serve and volley skills for the older ones and team cooperation on court and shot placement for the oldest age group. Jacques has seen them grow in confidence, improve their skills and get real enjoyment from tennis. We also had Petra Hartman assist Jacques; Petra is an up and coming youth instructor and the kids loved her.
Let's hear from Jacques himself on his observations –
"Each day we recap on the skills we practised the day before and the rate of improvement for the different skills varies a lot between different ages, athleticism and ability. However, their delight when they achieve a good result is great to see, especially when I praise the kids who are the most improved each week…. It stimulates even greater confidence in them and their group to do better ."
| | | | |
| --- | --- | --- | --- |
| Age group | Time | Duration | Cost |
| 5 to 6 years old | 9:30am - 10:30am | 5x 1-hour sessions | $110 +GST per week |
| 7 to 8 years old | 10:30am - 12:30pm | 5x 2-hour sessions | $215 +GST per week |
| 9 to 11 years old | 1pm - 3pm | 5x 2-hour sessions | $215 +GST per week |
| 12 to 14 years old | 3pm - 5pm | 5x 2-hour sessions | $215 +GST per week |
Min of 6 players per age group, please put your children's names forward early to secure a place. Contact Jacques on 604-741-7858.
Children should have clean running shoes, bring with them a water bottle and a snack bar. No racquets necessary as all equipment is provided
Postscript: We have received some very nice comments from parents, especially the set-up and how much their children are enjoying the camps.