Salt Spring Tennis Coaching
The Salt Spring Tennis Association works exclusively with the following qualified professional coaches:
Three highly trained professional coaches provide extensive tennis instruction at SSTA for all levels and ages. They offer regular scheduled drill sessions and group instruction as well as individual sessions.
For a list of available junior programs running in the Fall of 2023, please see the Fall Junior Lesson Schedule.
If you require financial assistance to help with your child's enrolment in tennis, please contact BC's Provincial KidSport program or email SSTA's treasurer at [email protected].
Regularly scheduled coaching time slots can be viewed in the Booking section.
Coaching Team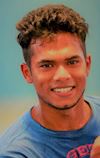 Mukul Karthikeyan is a PTR Master of Perfomance Tennis, a Van Der Meer University Tennis Pofessional and 2-time Indian Coach of the Year. He is one of 16 coaches selected globally for WTC3's Next-Gen Tennis Coach Project. He has coached in 14 countries and has produced players representing Junior Davis Cup and National teams in China, India and the US. Mukul can be reached at [email protected]
Peter Schelling and Marjorie Blackwood have taught tennis and run club programs around BC for over 30 years. They moved full time to Salt Spring Island in 2016, and have been building the game of tennis up at the Salt Spring Tennis Centre Indoor courts and Portlock Park.

Marjorie is a former Top 50 WTA player, 3-time Canadian Champion, 2-time quarter-finalist Wimbledon doubles, 13 professional tournament title holder, & Former Manager/Director Whistler Racquet Club. For information on private and group lessons and rates for adults and juniors, contact Marjorie at [email protected] or 604-905-9327. Email is preferable.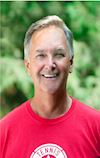 Peter is a 2-Time National Masters Doubles Champion, Director of Tennis 1994-2009 Whistler Racquet Club, and has coached players of all levels for over 25 years. He can be reached at [email protected] or 604-698-6506.