Golf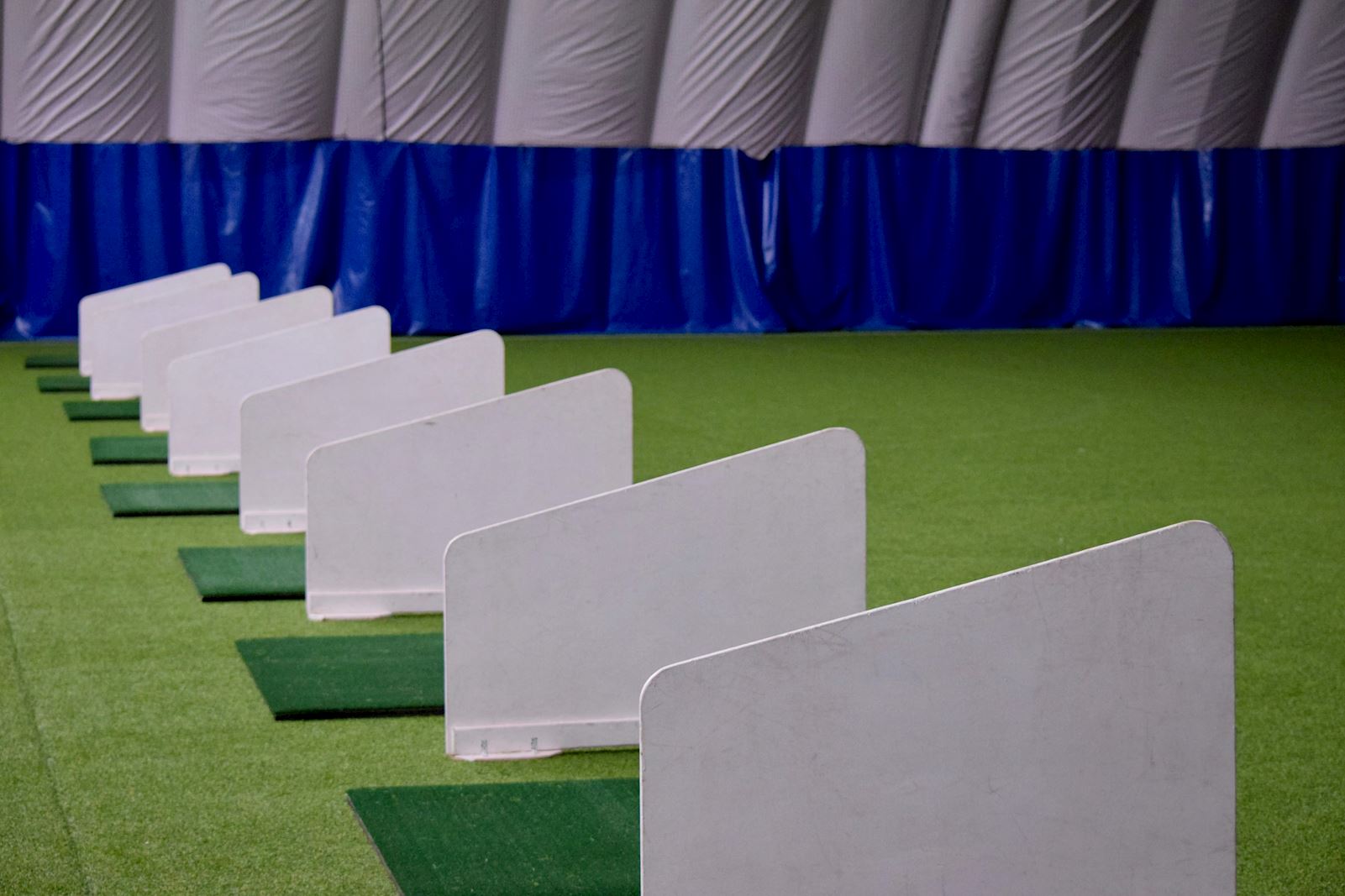 The Cougar Dome houses a 9,000 square foot synthetic turf surface on which we offer a large variety of sports and activities, one of those being golf! We are pleased to offer a driving range with 10 golf bays available for your use during our scheduled range hours. Come practice and develop your skills; work on your driving, chipping, putting and more all within the comfort of the Cougar Dome.
DRIVING RANGE HOURS
It's that time of year again, our golf range will begin to open up, but there are some changes to previous years due to COVID & logistics, so please note.

The range will be opened and you must book a "tee time" at either 9am or 10:30am. There is limited space so please email [email protected] or call to book, and make sure you have a confirmation or you may not have a spot. You will have an hour to hit, and it gives us a 1/2 hour to pick up balls and get organized for the next group! Hope to see you there!
REGULAR HOURS
Wednesday : 9:00am - 12:00pm
Saturday : 9:00am - 12:00pm
PRICES
$7.00 + HST (small bucket of balls)
$9.00 + HST (large bucket of balls)
We are happy to welcome all our golfers at the Cougar Dome...