Turf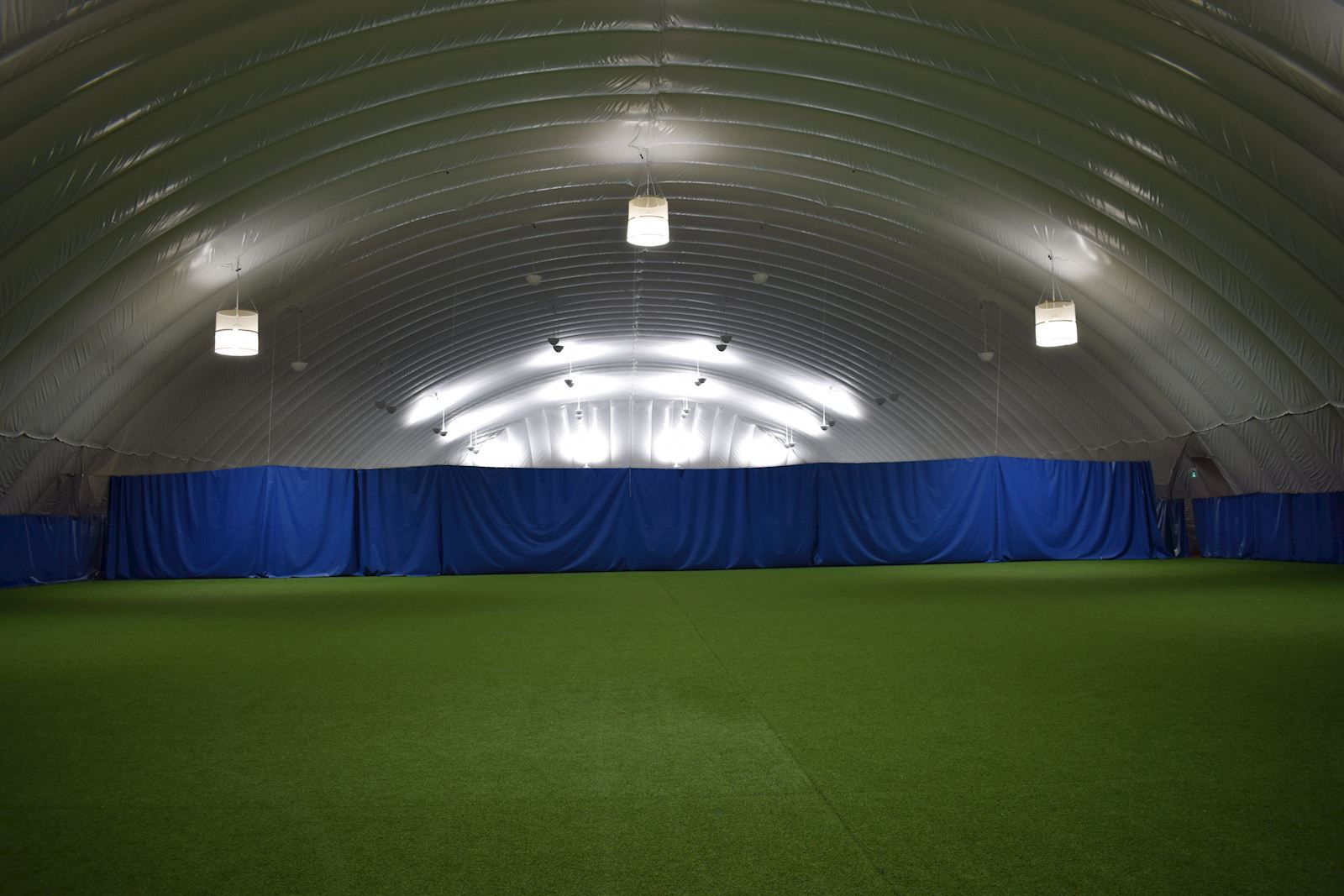 The Cougar Dome houses a 9,000 square foot synthetic turf surface on which we offer a large variety of sports and activities. Using synthetic turf is perfect for training. The turf gives athletes a consistant performance surface to use over long periods of time.
The turf is high performance quality, it reacts naturally, it is clean and can be easily cleaned. Synthetic turf simulates real conditions and the added cushion reduces stress on the joints.
Our turf is used by many schools during the school year. A wide range of school age children have the opportunity to be introduced to different sports that they might not get a chance to if they did not have access to the turf. Besides schools, our turf is used by many groups to participate in and grow their sports.Some of these local sports or activities are: Soccer, Golf, Bocce Ball, Ultimate Frisbee and Flag Football.