Club
All Sorts of Sports March Break Camp at the Cougar Dome
Wed, 22 Feb 2023 00:00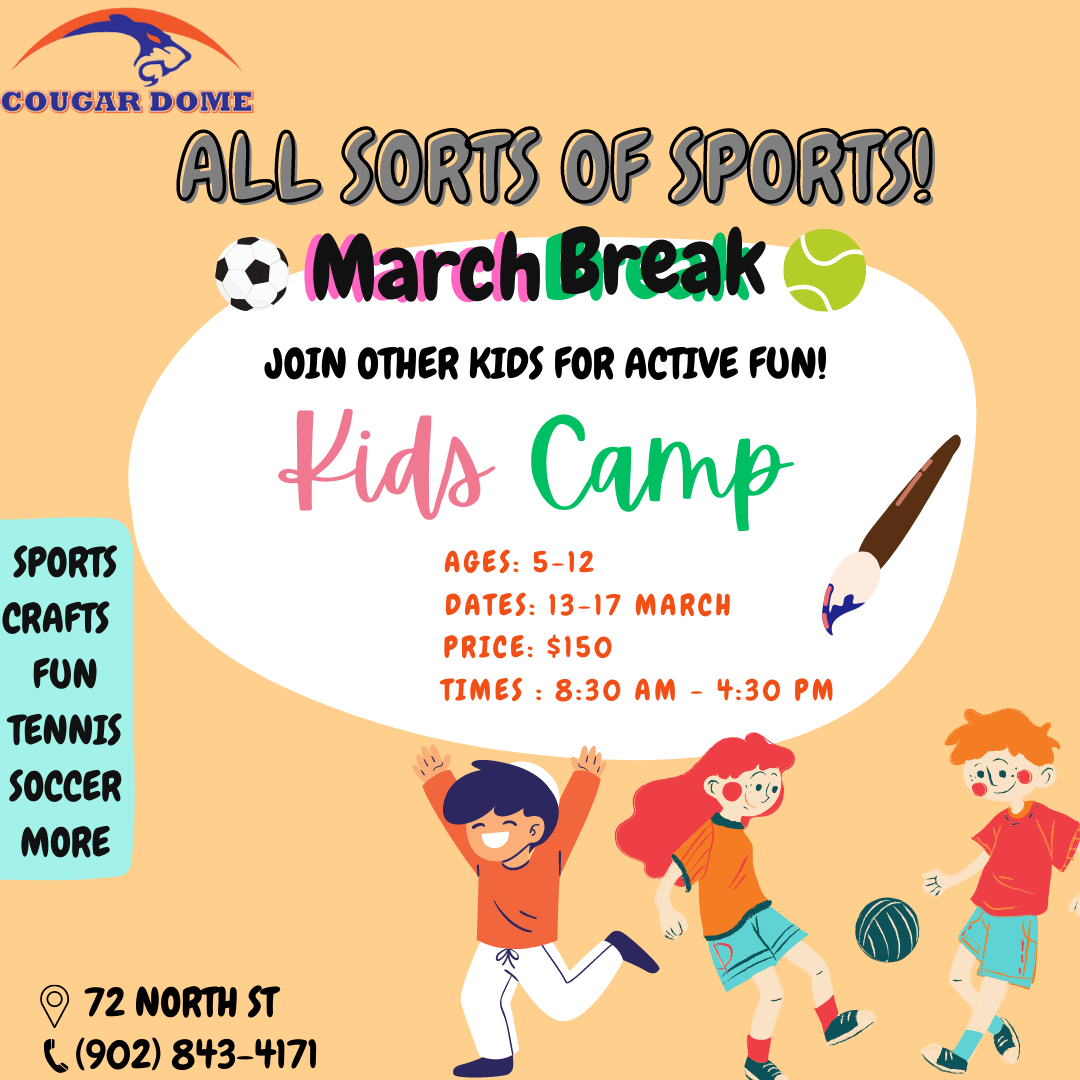 Looking for a multi-sport facility for your kids to participate in?
At the Cougar Dome, we have just what you may be looking for. Tennis, Pickleball and Soccer are just a few activities they will enjoy while making friends and staying active at the Cougar Dome Day Camps! Rain or shine, we have a plan for fun. See our daily schedule below
Week: REGISTER March 13th – 17th
Payment: PAYMENT
Sample Daily Schedule
Note: A times, campers will be divided into two groups based on age and skill stage.
8:30- 9 am Arrival, daily sign-in, review the day's schedule
9 am Low organized warm-up games
9:15 am Ton of turf fun – let's try rugby!
10 am Snack and hydration break
10:15 am Badminton blitz/Tennis Frenzy (two groups, switch after the break)
10:45 am Hydration break
10:50 am Badminton blitz/Tennis Frenzy
11:30 am Campers' choice of activity
Noon Lunch
12:45 pm Community outing – Civic Square skating (skates can be borrowed from the library)
2:15 pm Arrive back and hydration/snack break
2:30 pm Chill games, Campers' Choice
3:15 pm Pickleball pizazz – 4 groups based on age/skill
4:00-4:30 pm Pick-up, sign out – quiet activity