Club
Summer Camp 2023
Wed, 03 May 2023 00:00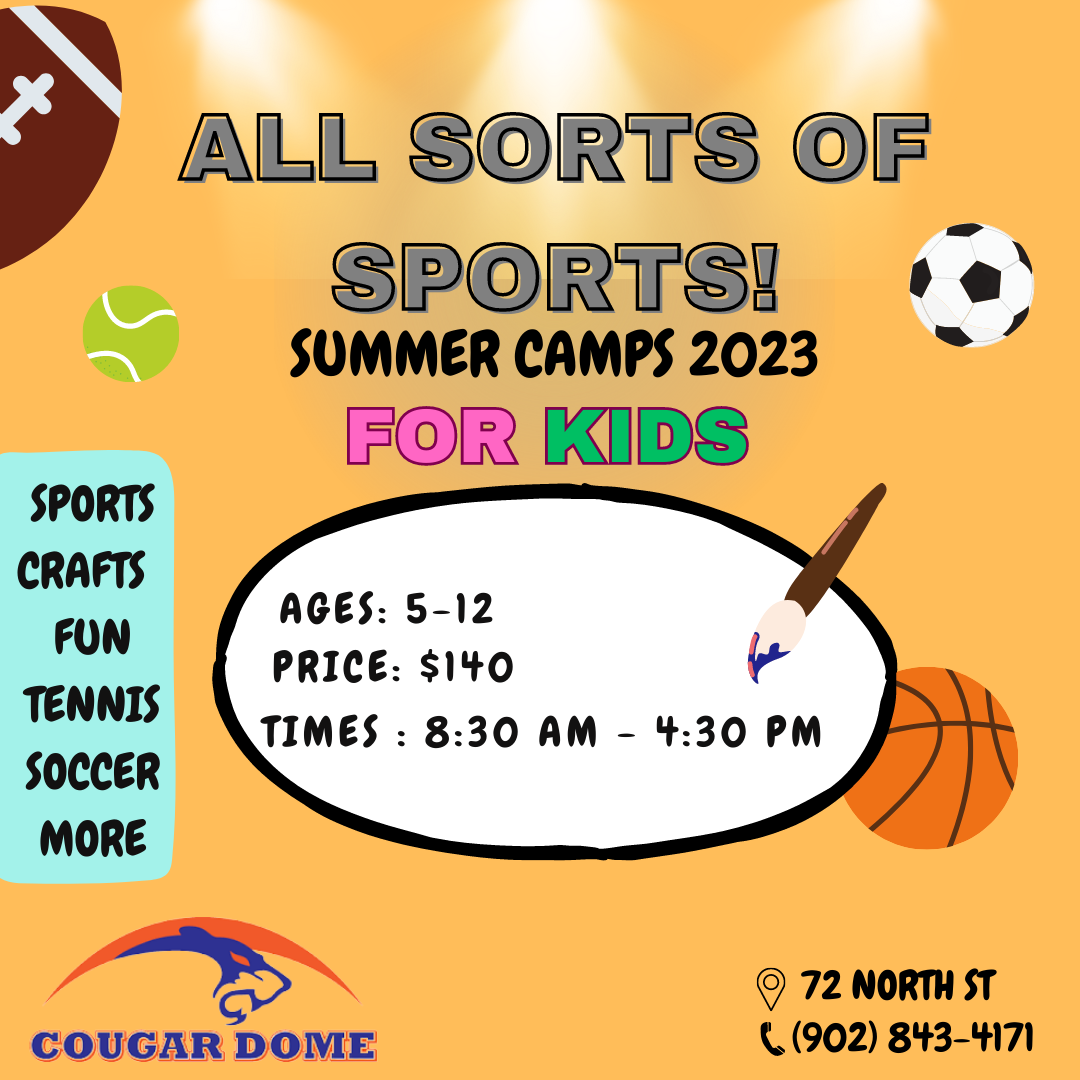 Looking for summer fun, creative and active activities for the kids?
Be part of our multi-sport activities while having Fun, Exercising, and making FRIENDS. Don't miss the opportunity of making this summer memorable.
Each week of camp will see your child experience tennis lessons at the Cougar Dome, introduction to sports such as soccer, pickleball, basketball and so much more! Weeks 1-5 will include a day at the RECC and weeks 6-7 will include a day at Victoria Park to ensure maximum enjoyment and variety for the kids.
Registration: https://clubspark.ca/.../afc90c03-6eac-4959-aa55...
For more information, please do not hesitate to contact us at [email protected] or call 902- 843-4171