Wolfville Tennis Club
Come out and play!
What's New
Mud Creek Open Tournament, July 30-31
Our Mud Creek Open Tournament is back, with Men's and Women's Singles and Doubles categories. To register contact Wilson Lu: [email protected] or 902-691-0983. More info here!
Memorial Park Classic in Kentville, August 6-7
Men's and Women's Singles tournament for players level 2.5 to 3.5. For more info or to register, contact Brodie Fraser: [email protected] or 902-670-8404. More info here.
Novice Nights
If you are relatively new to tennis and want to play without any pressure, a group of novices have been meeting Tuesdays from 6-7pm. More experienced Club members are often on hand to give a bit of instruction and guidance. Drop-in anytime, no registration needed.
Play Tennis in Wolfville
The Wolfville Tennis Club works in coordination with the Town of Wolfville to encourage local residents of all ages to get out and play the great game of tennis.
Wolfville's tennis courts are free to use and open to the public except during Club times and special events. Please see our schedule here.
The Club offers a low-cost membership, which provides access to weekly priority club times, a singles league, and special workshops, tournaments, and other events. Club members can also get access to our ball machine and a key to the court lights.
Looking for a game? Join our running list of people who'd like to be contacted to play. Email [email protected] for more info.
Local instructors also offer private lessons throughout the season for adults and children, based on availability. Please see our Contact page to get in touch with an instructor.
Each summer the Club offers a Junior Program to provide group lessons for kids ages 5-16, as well as an after school drop-in program during the month of June.
Browse the website for more information or to sign up for membership, lessons, or other events. Feel free to contact us with any questions. We look forward to seeing you out on the courts!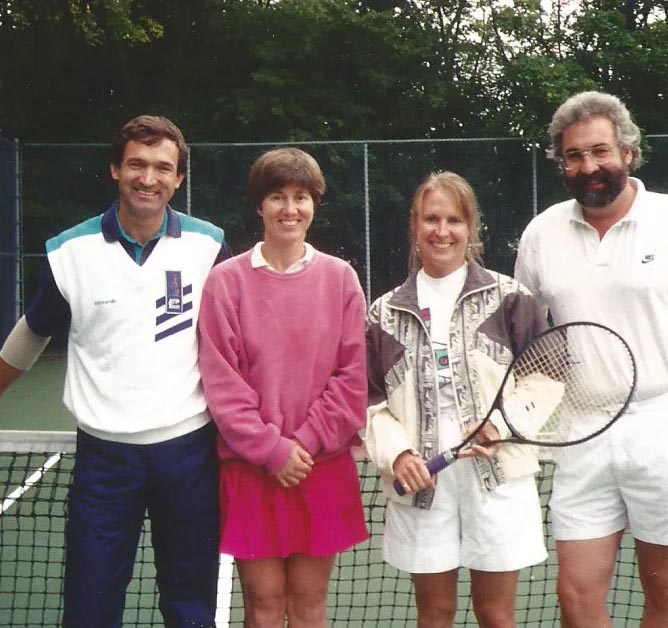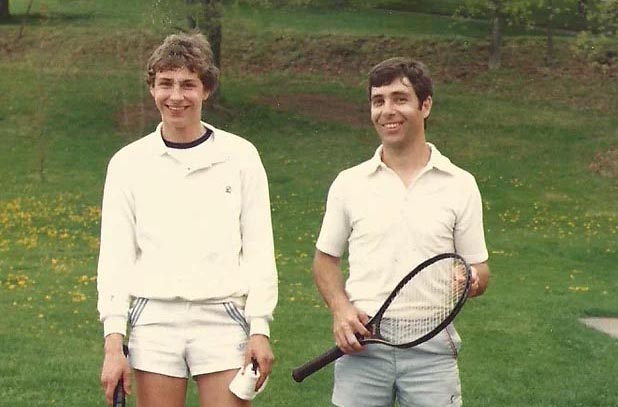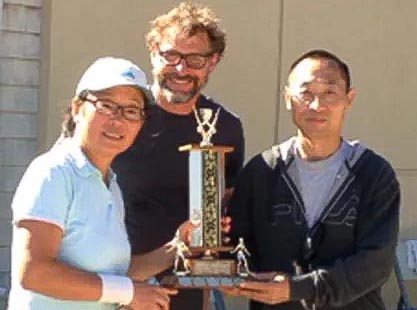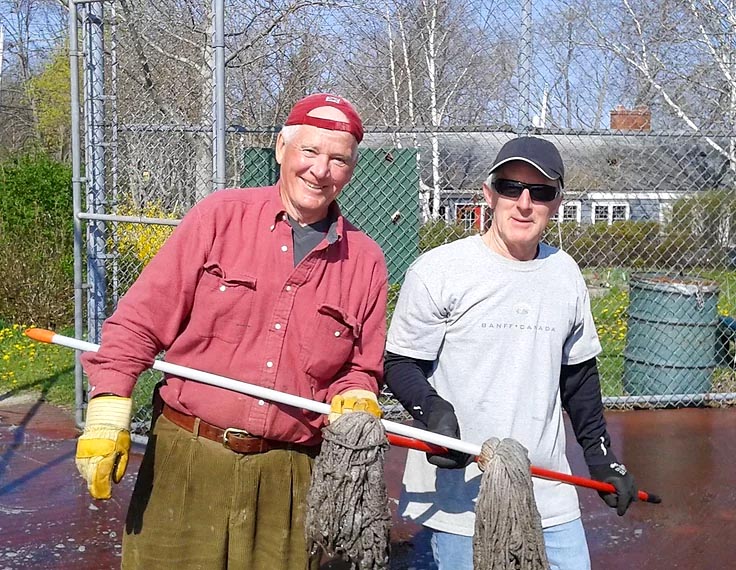 Request for photos: Have any good photos of tennis in Wolfville? We're always looking for new photos to add to the website. Please confirm that everyone in the photos consents to appear on the website, and send them to [email protected] along with the details of each photo (names, date, event, etc.). Thanks!
---
How to find us
7 Victoria Ave Wolfville NS B4P 2H4