Summer Junior Tennis Lessons
Thank you to Lacey and all participants for a great season of junior lessons this summer!
We look forward to another season in 2024, and we expect to have Lacey Brown back as our instructor. Stay tuned for more info!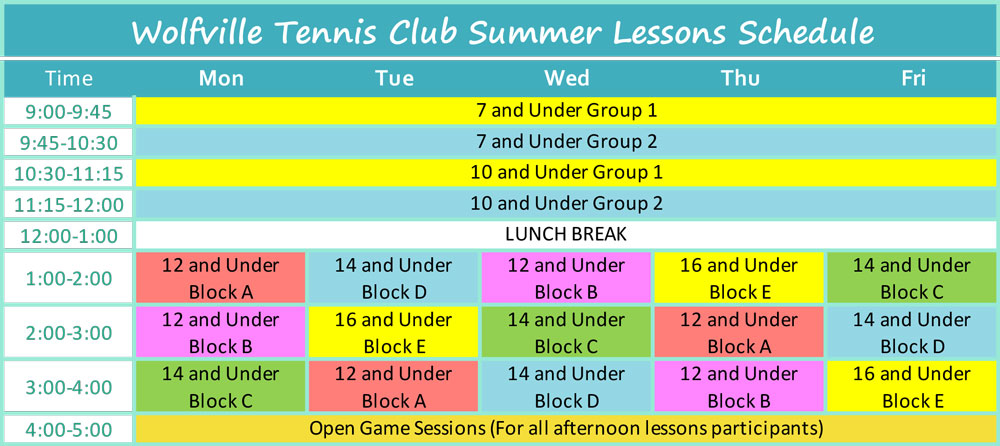 Morning sessions for the younger age groups (10 and under) are 45 minute sessions, Mondays to Fridays. In the afternoon sessions for older kids (11 and up), each group is given 1 hour of instruction 3 days per week. This allows us to offer a daily open session from 4 to 5pm on courts 2 and 3 for games and competitions for any of the afternoon players who wish to drop in on that day.
Fees: Lessons are $25/week or $150 for the entire summer (8 weeks). You can register only for the weeks you want, or for the entire summer. Click on the group you wish to sign up for, and then select the weeks you want or "All Weeks" (last option).
A separate membership fee is NOT required for junior lessons -- membership is included as part of the lesson fee.
Registration is limited to 10 kids per group. If you need assistance with registration, please contact [email protected].