Schedule & Events 2022
Tennis courts are open to the public except during the following priority times (beginning in mid-May) and special Club events listed below.
MAY 30 - JUNE 30, Weekdays 3-6pm: Courts 2 and 3 are used for after school drop-in junior tennis.
JULY 4 - AUGUST 26, Weekdays 9am-12pm & 1-5pm: Court 1 is reserved for junior lessons. Courts 2 and 3 will be used between 4-5pm for junior games.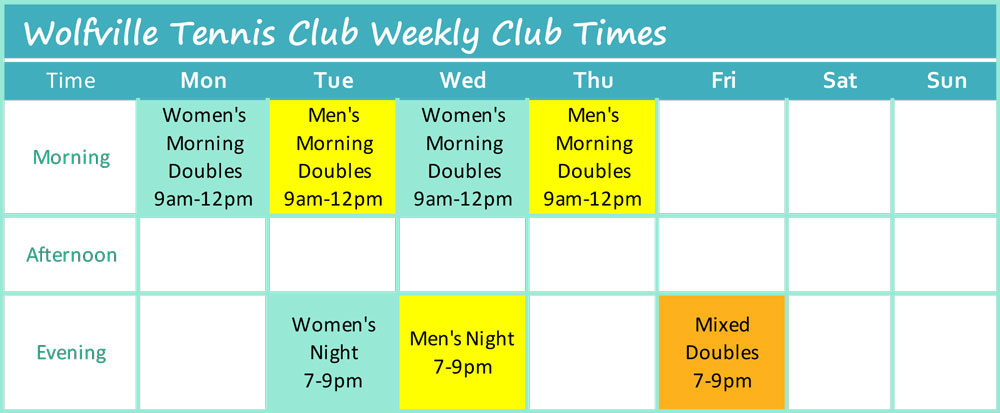 Upcoming Special Events in 2023
(Info coming later in the season)