Competition
U 16 Salt Spring Tournament
Tue, 13 Dec 2022 00:00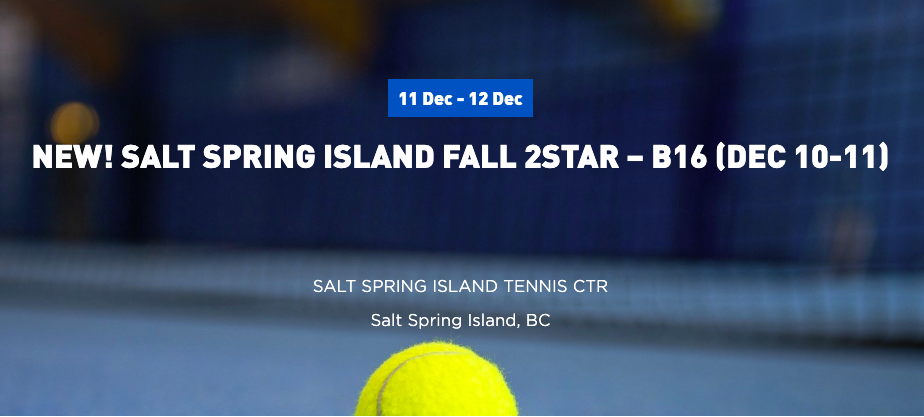 Sixteen players from Vancouver, Victoria and Salt Spring competed over the weekend at the Salt Spring Indoor Tennis Centre.


Divided into two groups, players competed hard for ranking points and tournament honours. We are so fortunate to run an event allowing local juniors to compete on home turf, said tournament organizer and SSTC coach, Marjorie Blackwood.

White Group Finals
Scott Goddard (SSI) def Lucas Andrew Johnson(West Van) 6-3 6-0

Red Group Finals
Ivor John Emberton (Victoria) def Asher Littman (Van) 6-0 6-0

Special mention to Salt Spring's Nate Kray-Gibson reaching the finals of Consolation, where he lost to Nolan Burton of Duncan, 6-3 6-3.

---

Thanks to Harbour House Hotel and Country Grocer Market for their generous donations to our event, it is much appreciated
Thanks also to our volunteer referees, cookie bakers and tournament committee for their generous time and help.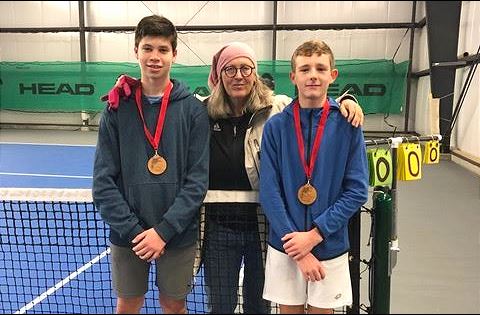 Left to right: Winner Scott Goddard, Coach Marjorie Blackwood, Runner-up Lucas Andrew Johnson