Social
Summer BBQ
Wed, 22 Jun 2022 00:00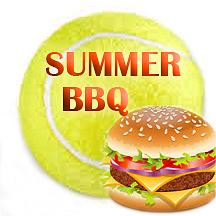 SSTA SUMMER BARBECUE
Set your calendars for our Annual Summertime Barbecue
Monday, August 1st
From 4 to 7 pm
2895 Southey Point Road
In order to make this event as Eco Friendly as possible, please bring along a picnic kit with your chair, plates, cups and any food or beverage you would like to enjoy. The club will be cooking up burgers and have the soft drinks in the cooler.
Pete will have his award winning 9-hole whiffle golf course set up. Please bring a pitching wedge if you'd like to join in.
Any pot luck dishes to be shared, such as a salad, or dessert would be welcome and much appreciated. Along with your RSVP, please specify the side dishes you plan to bring along to share.
RSVP before July 24th to Rebecca at: [email protected]
A $5.00 donation will be collected at the gate for any non-member family or friend, thank you.
In the event that we have rain or bad weather, the barbecue will be cancelled.