Victoria Tennis Club
Welcome to
About Us
COVID - 19 and VTC (May 14, 2020)
MEMBERS - Please refer to the Members' Area for a message from the President and COVID-Related Tips and Recommendations for Players.
Hello and welcome to the website of the Victoria Tennis Club (VTC), one of the oldest tennis clubs on Vancouver Island. We're glad you found us and hope you will join us for some invigorating and fun tennis.
Located in Victoria, British Columbia, we are a small organization of 40 - 50 enthusiastic tennis lovers who live in Victoria and the surrounding communities. Our weekly play and other activities are organized by our members with play taking place on public courts which are reserved in advance.
The start of the Club's indoor season is marked by the Annual General Meeting, usually the first Sunday in October, at the Cedar Hill Recreation Centre. We have three, occasionally four, courts booked on Sundays, 11:30 a.m. - 1:30 p.m., from October through April. Typically we play three forty-minute "matches" of doubles / mixed doubles, allowing for three sessions with new partners / opponents for each session.
Our annual "Spring Icebreaker" usually takes place the third or fourth Sunday of April, kicking off our outdoor season. Outdoor games are played at Oaklands Park (Kings Road, west of Scott Street): Sundays we have 3 courts reserved from 10:00 a.m. - Noon and Wednesdays 1 court is reserved from 11:00 a.m. - 1:00 p.m.
Our members also have the opportunity to compete against players from the Greater Victoria Area by joining SITA (South Island Tennis Association) leagues and occasionally we compete against other local clubs in interclub team matches.
Please refer to the Membership page for information on how to join us for an introductory session. We look forward to welcoming you on the courts!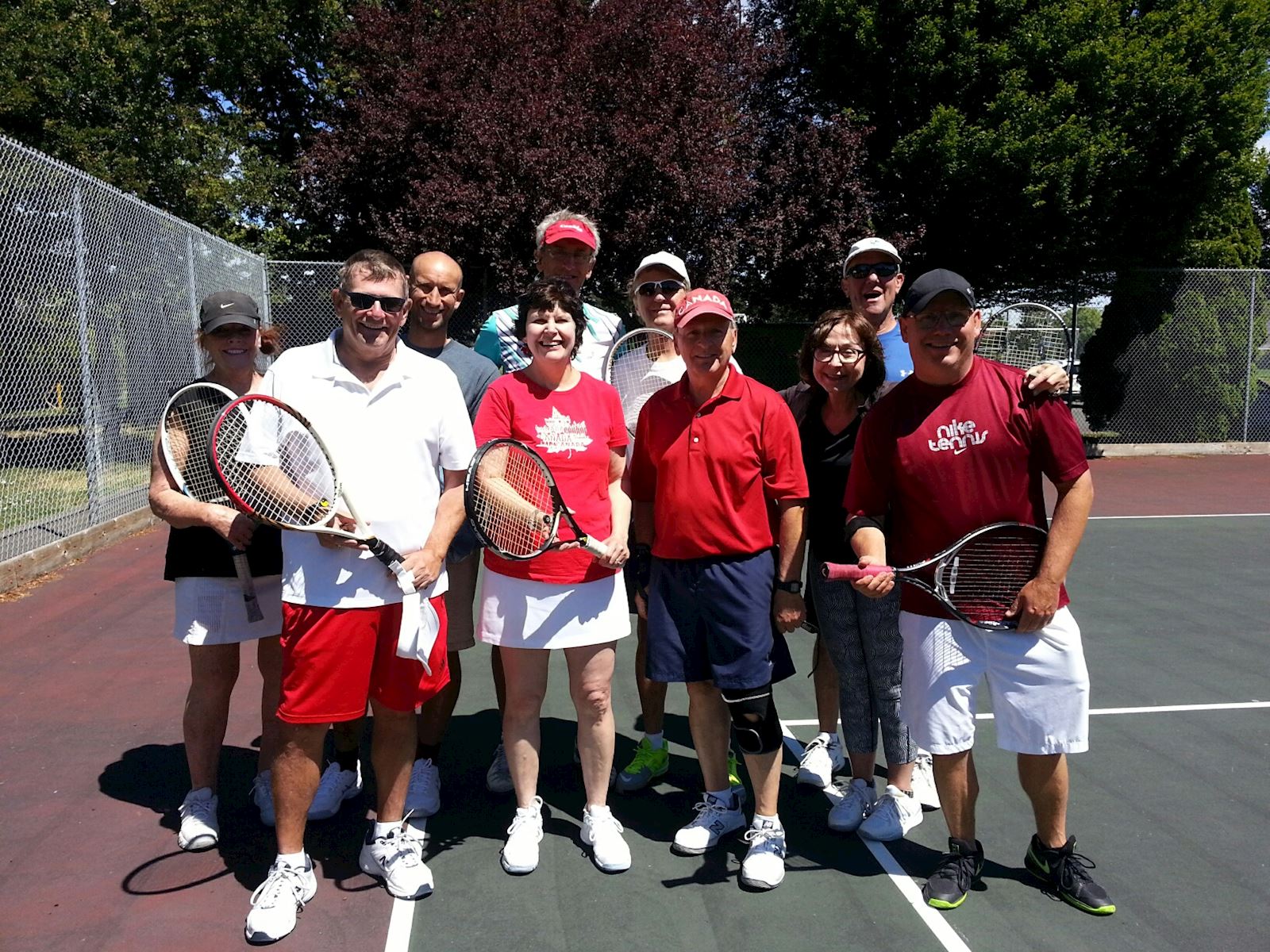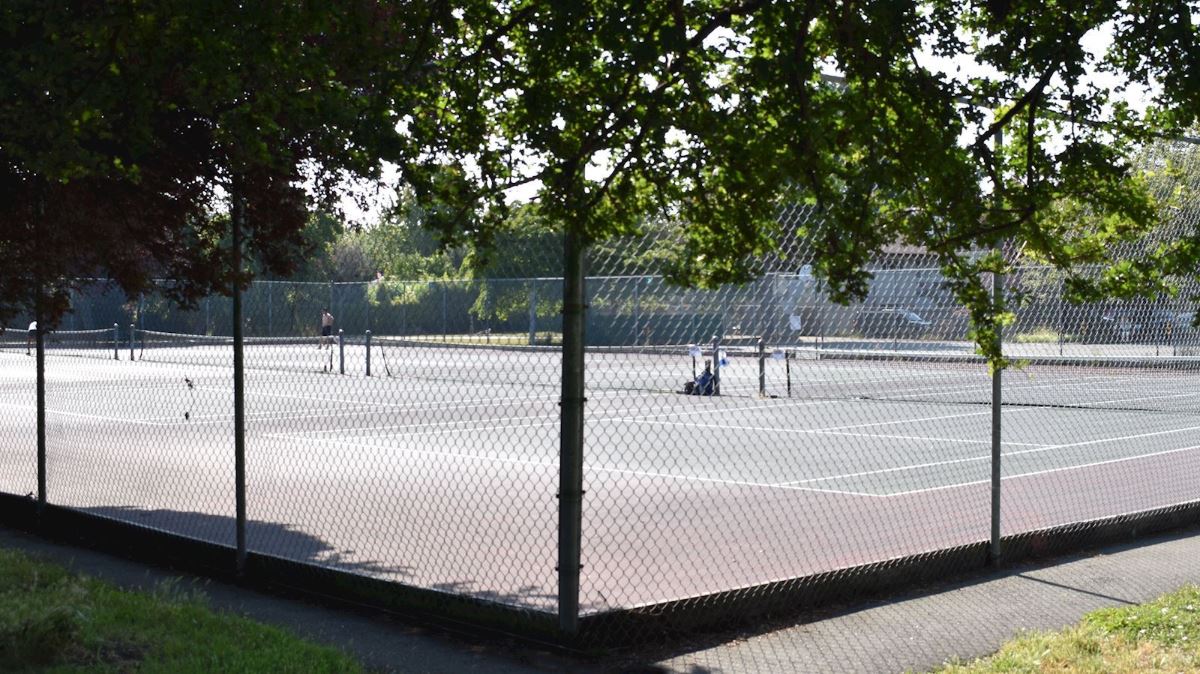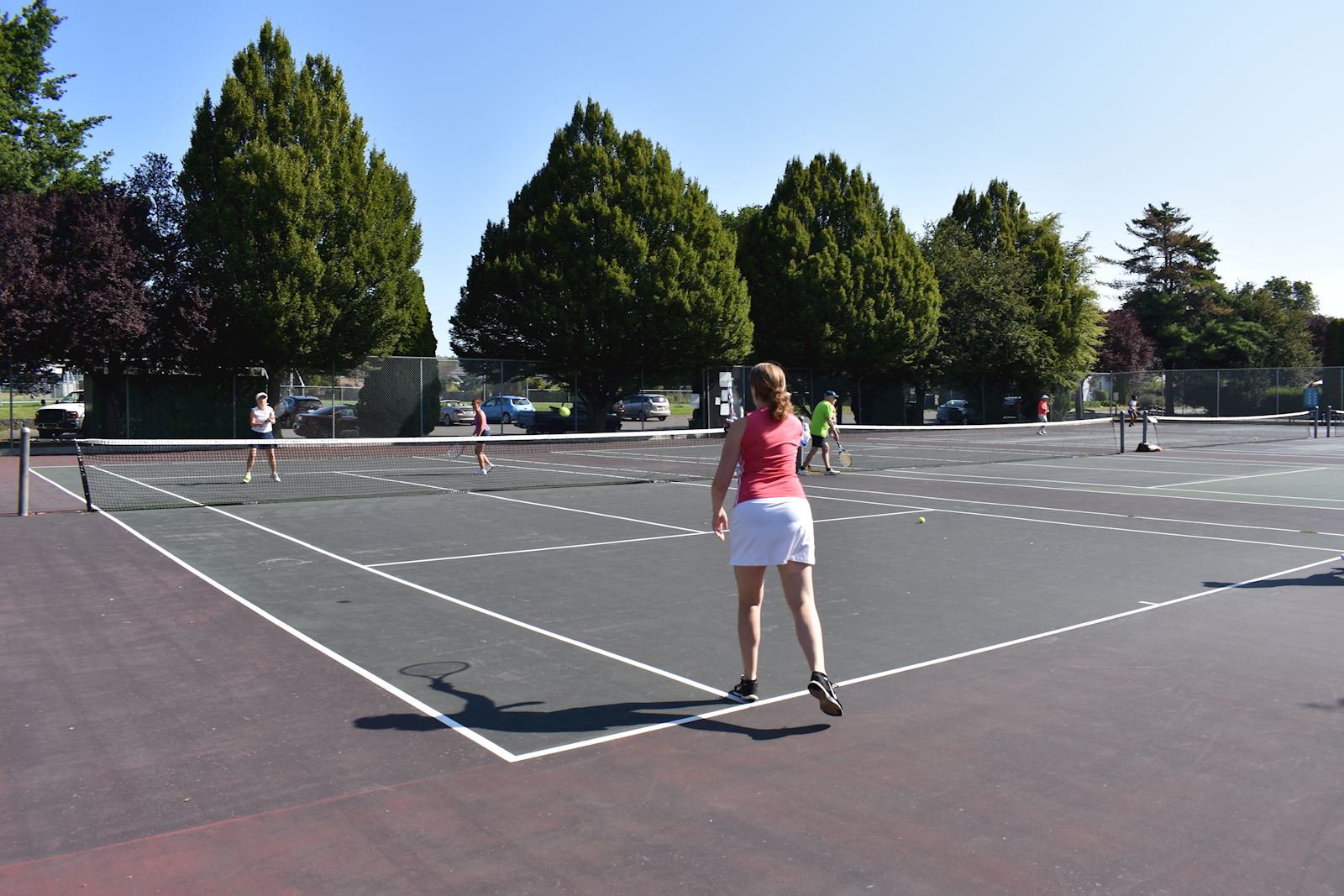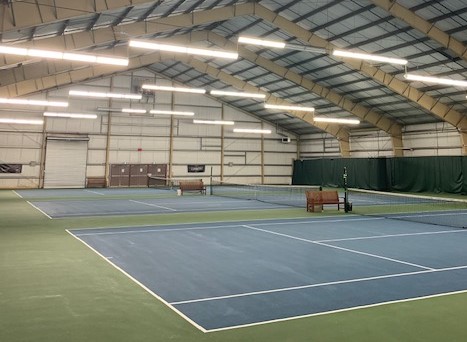 ---
Join our VTC community!
Members get access to our social events, weekly play and more!
How to find us
1500 Kings Rd Victoria British Columbia