Competition
Club Championships, Sept. 24-25 & Oct. 1
Tue, 06 Sep 2022 00:00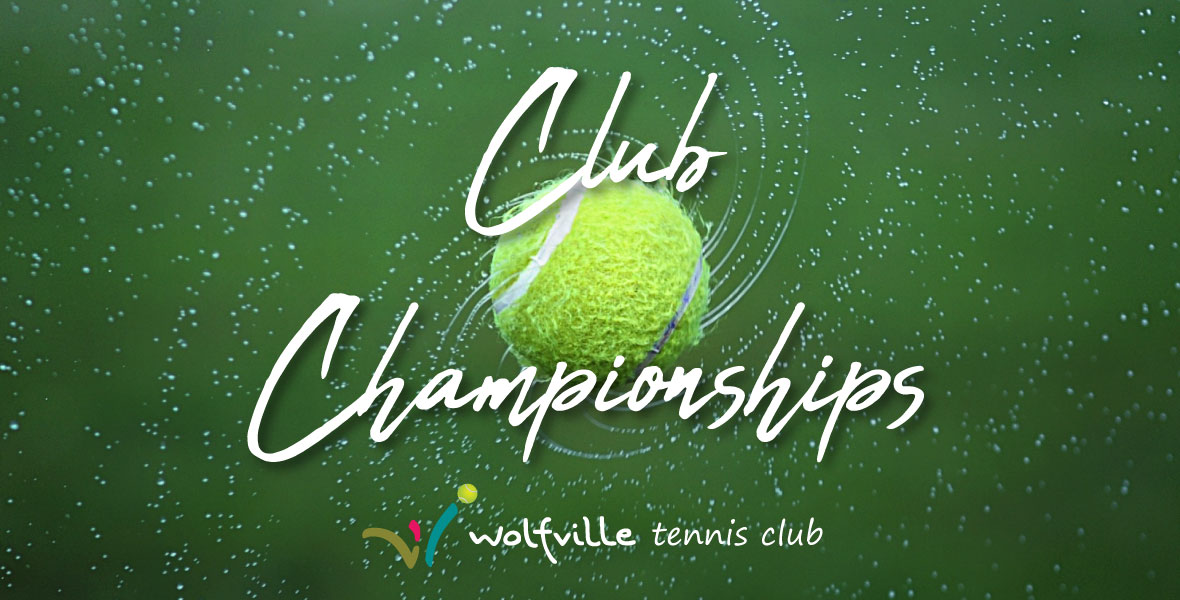 The 2022 Wolfville Tennis Club Championships are taking place September 24-25 and October 1!
All Club members are invited to participate -- register early to secure your spot!
Dates:
Sat, Sept 24: Men's Singles and Women's Doubles
Sun, Sept 25: Men's Doubles and Women's Singles
Sat, Oct 1: Mixed Doubles
Fees:
$10 per player per event
Limited to 16 entries for singles, 8 or 12 entries for doubles (depending on registration)
To register, contact Wilson Lu at [email protected] or text 902-691-0983,
Refreshments, snacks, and water provided.
See you out on the courts!