Coaching
Uros Budimac Women's Doubles Skills Clinics - May 29th, 2022
Thu, 30 Jun 2022 00:00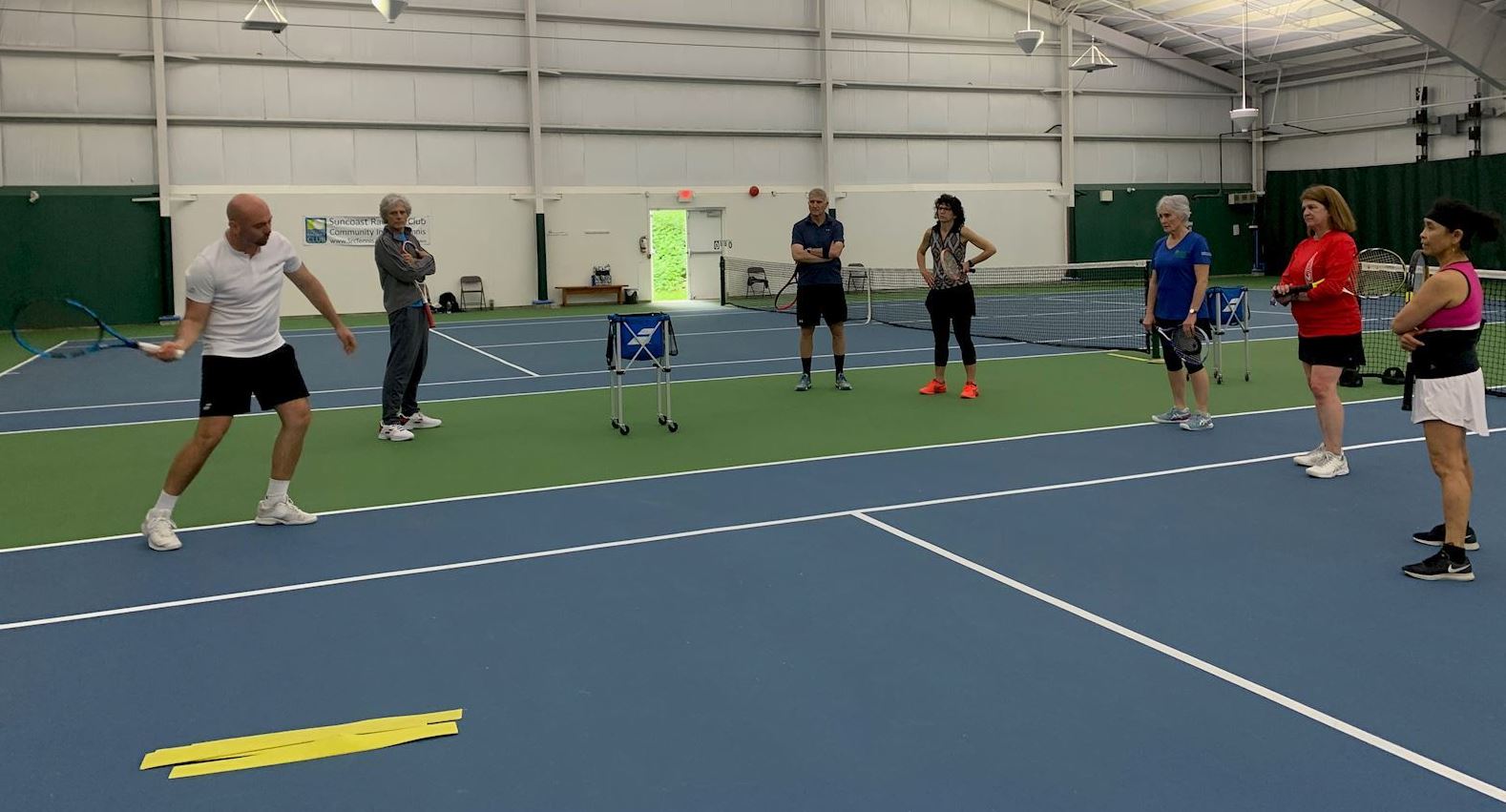 We were fortunate to have Uros visit our club as part of his Book Tour, giving us the benefit of his expert coaching.
There were two sessions on Sunday May 29th but due to Covid and injury not everyone could attend as planned.
Those who did attend included – Tamara Jacobsen, Janet Schembri, Christian Schellenberg, Laurie Reid, Freda Cronk and Markus Schellenberg … yes you read that correctly, he didn't put on a skirt but Markus kindly played to make up the gaps!
Many more would have liked to have taken part but were not available for this one date that Uros has set aside for us at SRC. We look forward to Uros returning for more of this kind of tennis coaching in future.
Uros provided some great 1-2-1 tuition and tips for doubles play, such as –
your warm-up should focus on getting your head in the game not just a physical warm up – mental agility is key to your physical ability,
being in the correct position in the forward court will give you the confidence to take the ball early,
both players being in the mid court area focusing on 'protecting the middle',
how to deliver a powerful down the line passing shot, and
how to deliver a winning doubles volley.