Competition
Jura Cup Mixed Doubles Tournament, March 5th 2022
Fri, 01 Apr 2022 00:00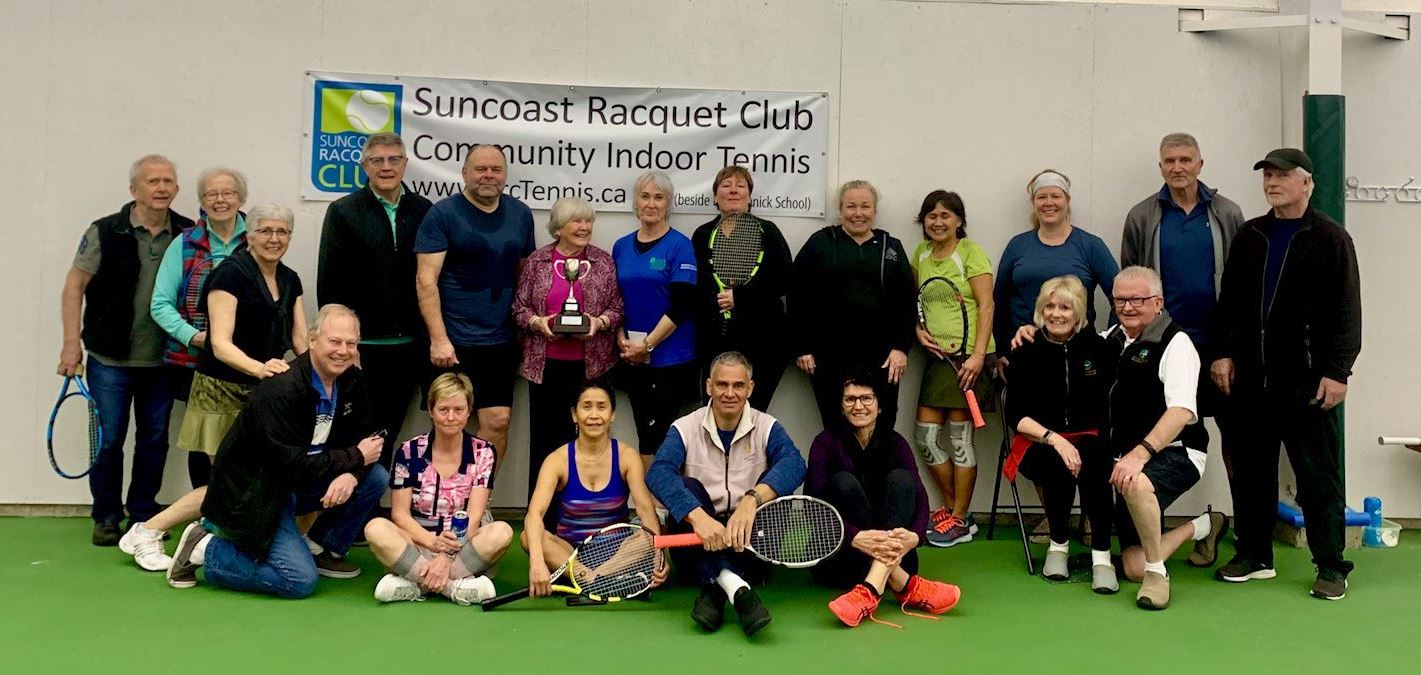 We saw a bumper turn-out of 24 entries for this Mixed Doubles tournament, and it proved to be exactly the fun, social, mixed tennis action we had all been hoping for and which June and Ralph were excited about.
The pairings and order of play were organized by Gautam and Tamara; with all playing short sets 'sudden death' at deuce to ensure we could get the whole competition played in one day. It worked a treat. Colin created a results schedule to track the order of play, Barry had fired up the brand new, bright red BBQ, Laurie, so with new balls we were all set to play.
We congratulate the winners, Tamara Forsyth and David Surette who fought in a close final against Tammy Klashinsky and Greg Gehring; third place was another close competition won by Janet Schembri and Markus Schellenberg…well done everyone!!
June Meyer (who sponsors the Jura Cup with her husband Ralph) kindly provided the winners with prizes of a $50 certificate each for the El Segundo restaurant and $30 certificate each for the Runners-up and came along to present the trophy to the winning pairs. Thank you June and Ralph!
From left to right in photo: Back row - Ron Kydd, Gillian Kydd, Freda Cronk, Greg Gehring, Dave Surette, June Meyer with Jura Cup, Tamara F Jacobsen, Karen Whitby, Yvonne Koehler, Cielo Lyle-Shortt, Lorelei Shearer, Markus Schellenberg, Keith Brind. Front row - Colin Jacobsen, Tammy Klashinsky, Janet Schembri, Rainer Koehler, Chirstina Schellenberg, Gillian Hulme, Brian Hulme.