Lessons with Howie
Coach Howie Jackson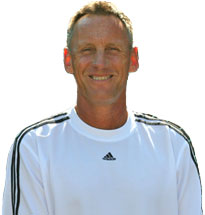 Howie Jackson is a Tennis Canada certified career coach with 30 years of coaching history in Vancouver. He has been the Head Tennis Professional at the Capilano Tennis Club since 1986.
With over 50,000 hours of on-court experience, he coaches all ages and ability levels, from novices to national champions. Howie provides a comprehensive approach to player development, blending technical efficiency, tactical proficiency and psychological awareness to create a complete tennis player.
Howie was ranked in the top 10 in the Open category in BC in singles and doubles. Howie's practical, results-based coaching emphasizes subtle modification and enhances immediate improvement. Howie is always available to discuss your game and its future. He can be reached at (604) 263-7173 or via his email at [email protected]
Click here to check out Howie's tennis tips and instructions on YouTube.
Coach Diego Bedoya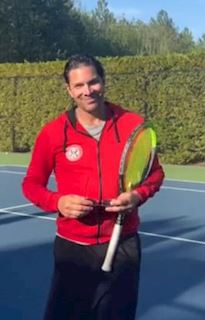 Diego Bedoya has over 25 years of coaching experience and has his Tennis Canada Coach 2 Certification and his Tennis Canada Club Professional 2 Certification. He has experience coaching adults, juniors, competetive and non-competetive players and brings a real passion for the sport. He has coached in Ontario, in various clubs around the Lower Mainland, and in the US.
To book a lesson with Diego, do so at the following link: Lesson sign-up Coach Diego choose from a private, semi-private, or group lesson. For more information, you can contact him either by phone or email:
Email: [email protected]
Phone: 604 767 9486
Follow him on Instagram at Flow Tennis - https://www.instagram.com/flowtennispro/