Club
Open House Oct 21st 2023
Tue, 17 Oct 2023 00:00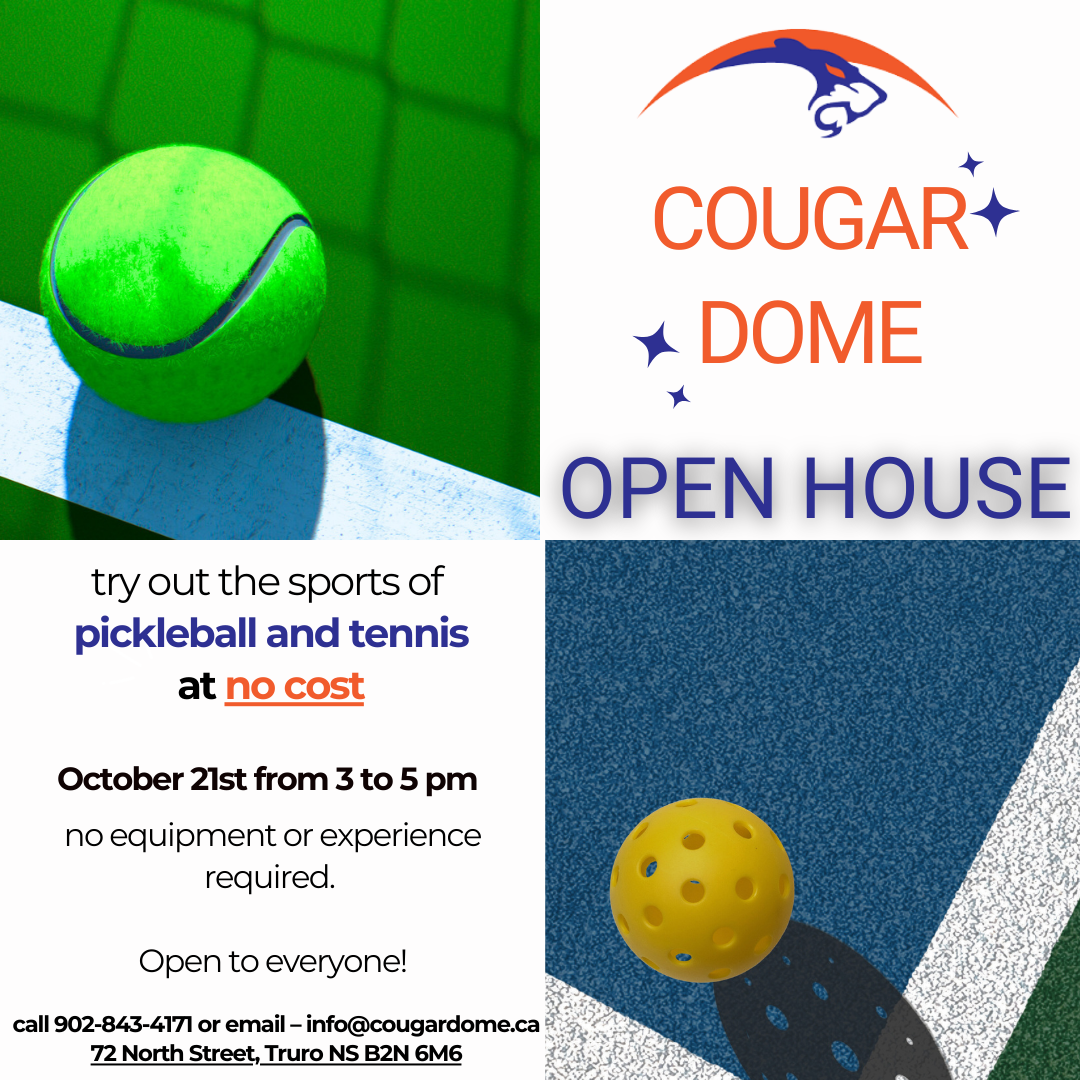 Free Try Pickleball and Tennis Sessions Saturday at Cougar Dome
Would you like to give pickleball or tennis a try at no cost? Many people have heard how much fun pickleball and tennis are. As pickleball continues to grow in popularity across North America, and the successful Canadian tennis pros are creating renewed interest in playing tennis, now might be a good time for you to come give one or both of the sports a try.
The public is invited to come to the Cougar Dome Saturday October 21st from 3 to 5pm to try out the sports of pickleball and tennis. No experience or equipment is necessary and there is no cost; only sneakers are required. Visitors can try one, or both sports, along with experienced players that will be onsite to help.
Bring your family, friends and work mates to the Cougar Dome to have fun with two sports you can play for many years to come.
There's also a rubberized track that can be used for walking exercise while friends or family are enjoying the action on-court.
To register in advance, or for more information, call 902-843-4171 or email – [email protected].