Social
Try Pickleball and/or Try Tennis
Mon, 09 Jan 2023 00:00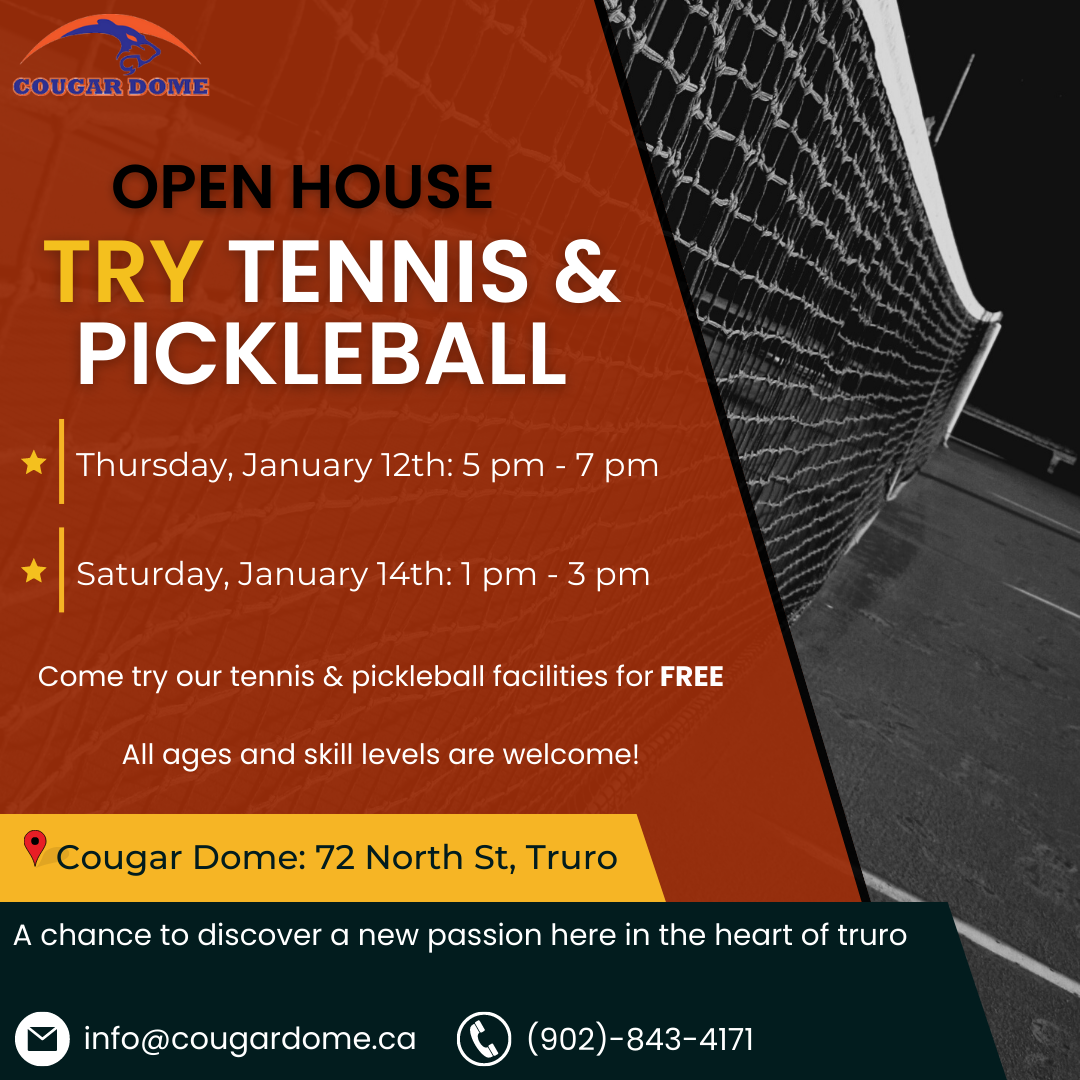 Open House 2023!
Are you interested in starting the new year off by having more fun
, improving your fitness
, and meeting new fun and active people?
You are invited to Try Pickleball and/ or Try Tennis at no cost at the Cougar Dome.
All ages and skill levels are welcome, from beginners to advanced.
Drop in any time for these time slots:
•Thursday, January 12th: 5 pm - 7 pm
•Saturday, January 14th: 1 pm - 3 pm
Discover a new sport, hobby and passion at the heart of Truro and see what it's all about.
For more information, do not hesitate to contact us at [email protected] or call us at (902) 843-4171, any changes due to the weather will be announced on Instagram and Facebook