U10 Tennis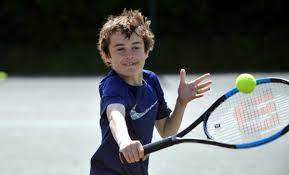 U10 Tennis
The most important focus of this stage is to emphasize fun and enjoyment when playing tennis. While participating in other sports to develop fundamental motor skills, the child begins to show a preference for tennis as his/her sport of choice. The child enjoys and acquires basic tennis skills while playing progressive tennis. At the end of this stage, the child is playing with the proper racquet, the right ball and on the appropriate sized court executing the game with proper fundamentals. While this is still an early stage to be solely focused on the competitive stream, the foundation and skill competencies achieved will be a good indicator in regards to the child's likelihood of possessing the abilities to progress recreationally or competitively.
The development of perception skills is fundamental to long term success in the sport. Although the skill may not be mastered until a player reaches higher stages players, parents and coaches can work on these skills both on and off the court.
General Objectives
• Further develop fundamental movement skills.
• Further develop fundamental motor skills.
• Explore the optimal windows of trainability for speed and suppleness (flexibility).
• Develop basic tennis skills (technical/tactical).
• Acquire psychological skills (ability to focus, emotional control, positive attitude, commitment & effort).
• Introduce the rules of the game and tennis ethics.
• Introduce decision-making