How to enter special requirements for junior players when registering for a program:
(1) After selecting your program and registering/signing into ClubSpark you will be directed to the "Who will play?" section. Within that section you can add your child to your profile by clicking on "Add a player". If your child's profile has already been added skip to step 3.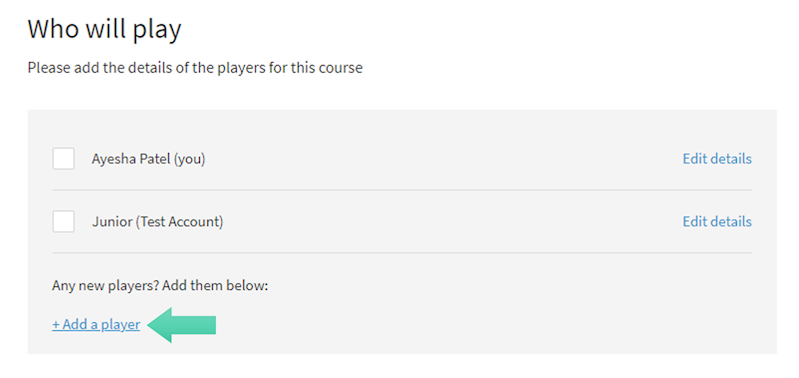 (2) Add the details of your child and click on "CONFIRM PLAYER DETAILS". Your child will now appear in your ClubSpark profile.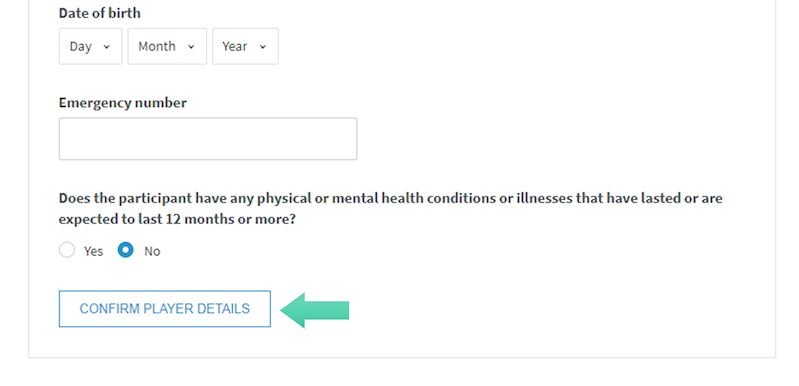 (3) Add special requirements for your child by clicking on "Edit details" next to their name.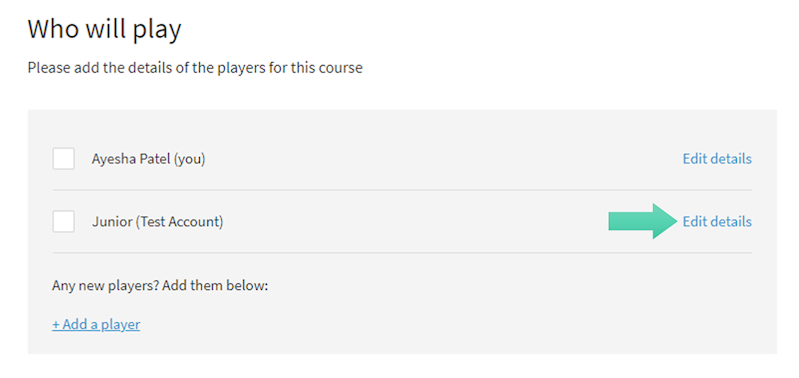 (4) If you scroll down, you will see a questions that states: "Does the participant have any special requirements?" Select "Yes" and enter the special requirements in the box. (ex. Your child would like to be grouped with their friend etc.)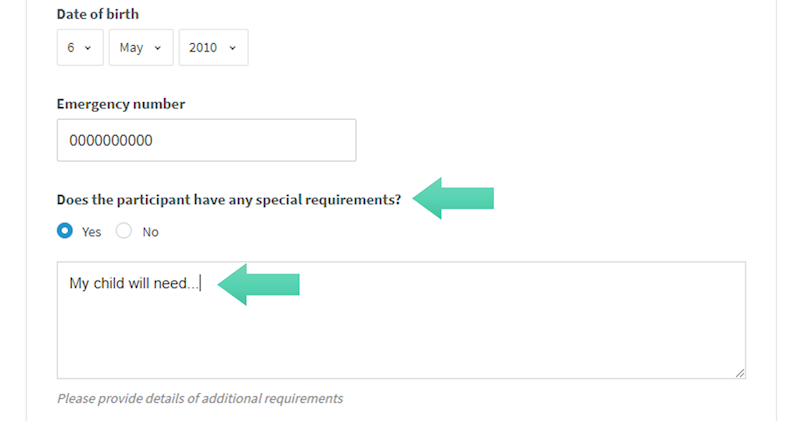 (5) Click on "CONFIRM PLAYER DETAILS"



(6) Complete your registration by selecting your child(ren) who will be attending the program, checking off on the Terms & Conditions and clicking on the "PAY NOW" button.