Club
Wheelchair Tennis Demonstration!
Mon, 19 Jun 2023 00:00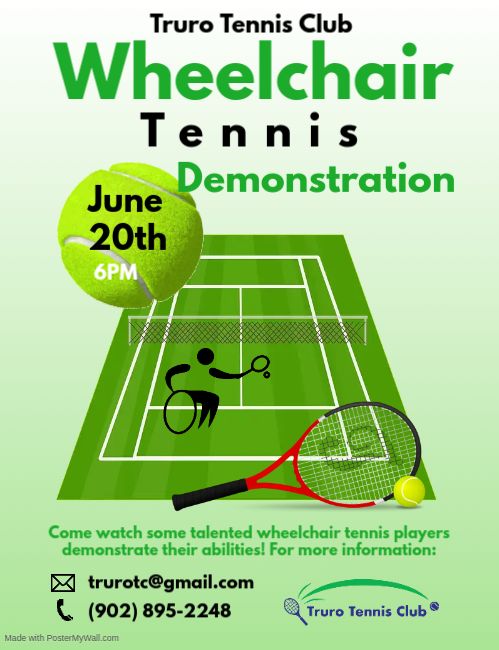 Interested in watching a version of tennis you might not have seen before? We have you covered!
Tomorrow night (June 20th) at 6:00pm we'll be holding a demonstration of wheelchair tennis. We encourage everyone to come support these talented athletes!
To date, to increase the accessibility of the Truro Tennis Club we have installed a wider clubhouse door and constructed an accessible washroom on the main floor of the clubhouse. To make our clubhouse more accessible, we also have plans to construct a wheelchair ramp leading to the deck.
Therefore while this is a free event, we will gladly accept donations to put toward the construction of a wheelchair ramp for our clubhouse.
We hope to see you there!