Coaching
Adult Lessons!
Fri, 02 Jun 2023 00:00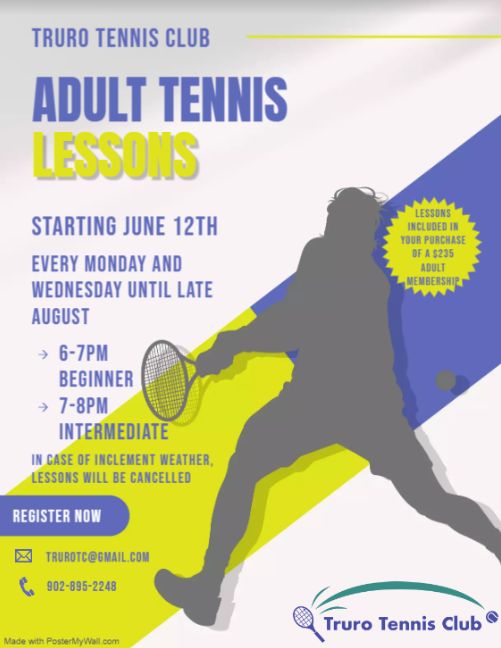 Looking for a fun summer activity? Lessons for adult members are starting soon!

Starting June 12th and running until late August, we'll be holding lessons for adult members every Monday and Wednesday.

Here's our schedule:
6-7pm - Beginner
7-8pm - Intermediate
In case of inclement weather, lessons will be cancelled.

All costs associated with our adult lessons are included in your purchase of a $235 adult membership. We also have family ($475) and couples ($450) membership options.

Sign up for your membership today at trurotennisclub.ca! If you have already purchased your membership and would like to sign up for these lessons, you can sign up online on your Clubspark account or by sending us an email at [email protected]. As always, please also feel free to reach out with any questions.