Mud Creek Open, July 30-31
Fri, 15 Jul 2022 00:00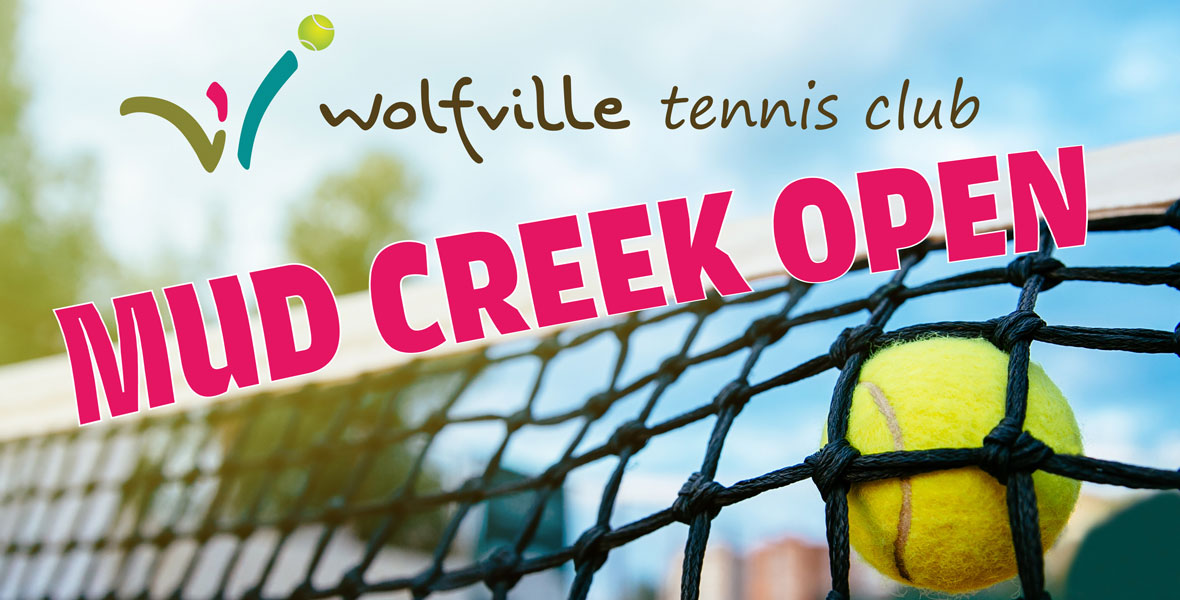 The Wolfville Tennis Club is hosting the Mud Creek Men's and Women's Open Tournament, July 30-31, 2022.
This is the first tournament WTC has organized since before the pandemic, and we are excited to be able to invite competitors back to our courts! We hope a number of WTC members as well as players from other clubs will join us for some tennis and enjoy what Wolfville and the surrounding area have to offer in the summer. Below is information about the tournament and registration:
Venues: Wolfville and New Minas tennis courts
Events: Men's Singles, Women's Singles, Men's Doubles, Women's Doubles (no Mixed Doubles)
Open to all skill levels
Dates:
July 30 - Men's Singles and Women's Doubles
July 31 - Women's Singles and Men's Doubles
Each event will be completed in one day. Each match is one pro set to 8 games. Each player is guaranteed 3 matches.
Fees:
$10 fee for Singles players, $20 fee for Doubles teams; payment in cash or cheque at the event
Registration deadline July 26th
To register, contact Wilson Lu at [email protected] or text 902-691-0983
We ask you to self identify your approximate skill level upon registration to assist in the draw.
The Draw and Schedule will be modified pending registration numbers .
Refreshments, snacks, and water provided.
Please feel free to share this info with others in your tennis community.