Competition
2022 Club Championships
Mon, 03 Oct 2022 00:00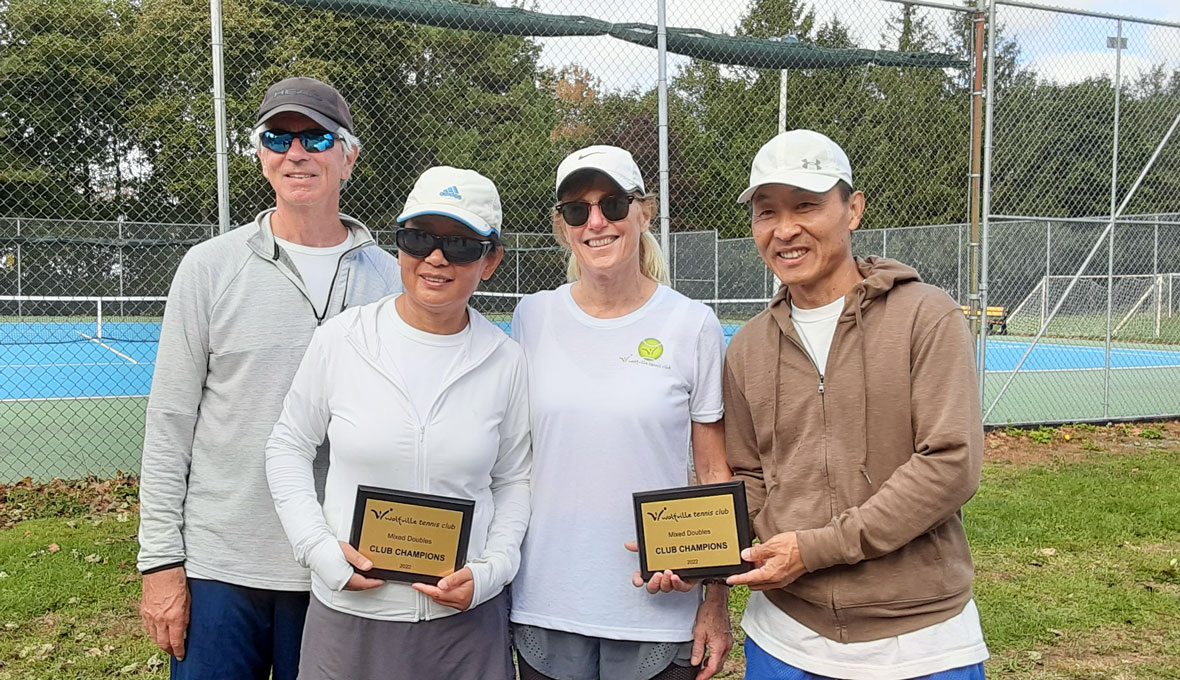 The Wolfville Tennis Club's Club Championship tournament was back for 2022! After a delay due to Hurricane Fiona, the tournament took place on the weekend of October 1st and 2nd.
This year's Club Champions:
Women's Singles: Lanying Zhao
Men's Singles: Sungkeun Jung
Women's Doubles: Ying Zhang & Lanying Zhao
Men's Doubles: Jun Song & Sam Samson
Mixed Doubles: Ying Zhang & Yunsong Cui
Pictured above: Mixed Doubles champs Yunsong and Ying Cui, along with runners-up Dave Lang and Karen Lycan.
Below: WTC President Boyd Jagoe presents trophies to Men's Doubles champs Jun Song and Sam Samson.