Indoor tennis project set to move forward
Sun, 26 Mar 2023 00:00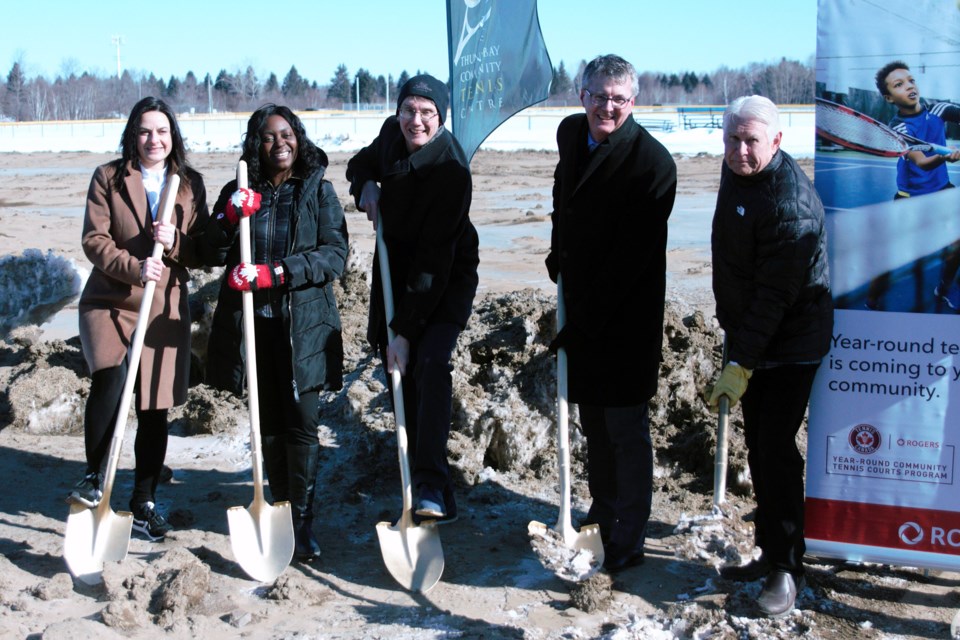 THUNDER BAY — Members of the tennis community are optimistic this will be the final winter without year-round courts in the city.
Just beside the Thunder Bay Community Tennis Centre's snow-covered courts, as a cold March wind howled, a ceremonial groundbreaking for the centre's indoor project was held on Monday morning.
Thunder Bay tennis players have not had indoor courts for several years, following the closure of the two covered courts that had been located within the former Confederation College fitness centre bubble.
Feel free to read the rest of the article here: https://www.tbnewswatch.com/local-news/indoor-tennis-project-set-to-move-forward-6692337