Club
Annual Club Tournament
Fri, 04 Aug 2023 00:00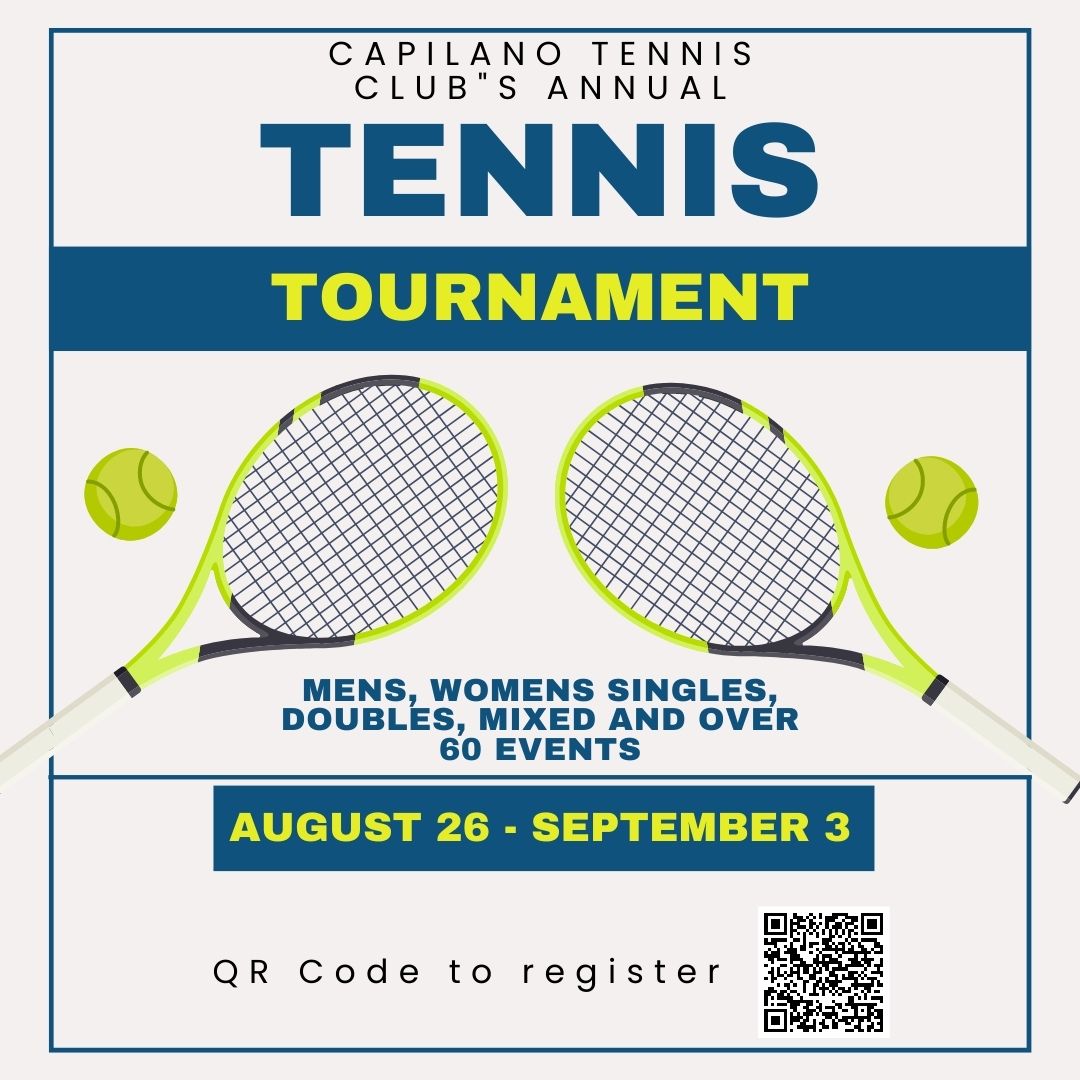 Capilano's Annual Club Tournament is taking place from Saturday August 26 to Sunday September 3.
Singles $30; Doubles $20 per player
Play times: weekdays from 4 pm to 9 pm; weekends from 8 am to 9 pm
Events include men's and women's singles and doubles under and over 60, and mixed doubles. Play is permitted in up to 3 events.
Edit from the email sent: The popular wrap up party will take place on Saturday SEPTEMBER 2. More details to come.
Questions or avoidance requests? Contact our Club Pro, coach Howie Jackson at [email protected] or by phone at 604-910-5050.

Registration is now open at https://tc.tournamentsoftware.com/tournament/6fd1dd3f-0a05-4abe-a296-4ab2957664b9.
NEW this year and based on the feedback from the members, we are doing our registration, payments, schedules and scoring/results online using Tennis Canada Tournament Software. Just like the big kids :) This is the same site you register for other tournaments such as Stanley Park Open. For any registration and payment assistance, please email us back at [email protected].

Hope to see you there!